Surprise Catch! Hurricane Dorian Washes Bags Of Cocaine On Shore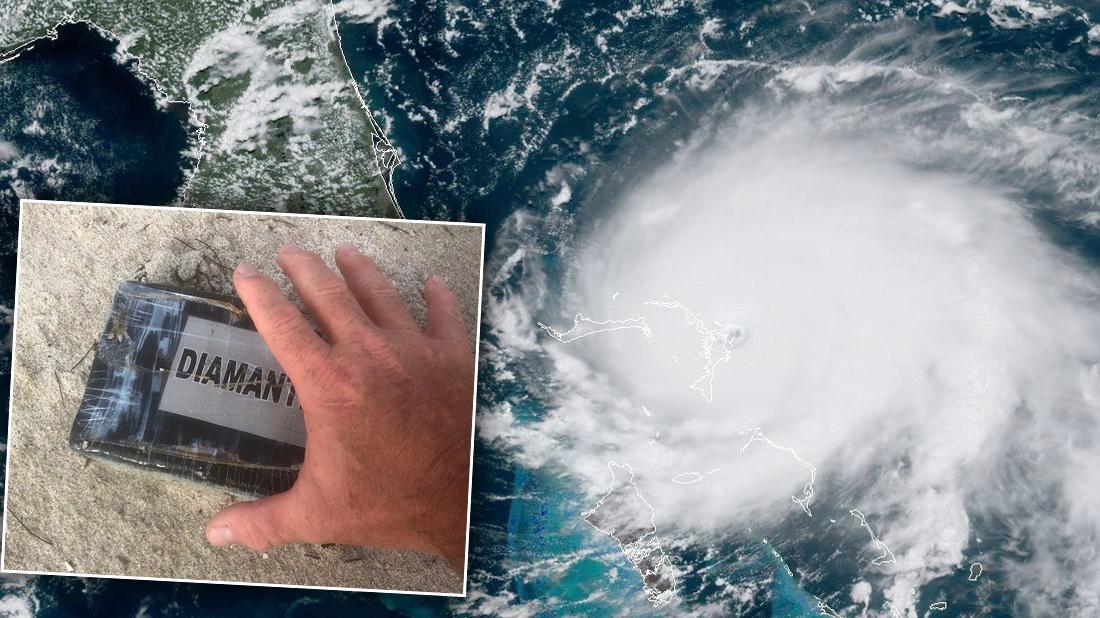 Hurricane Dorian has brought more than just strong winds and heavy rains to the coast of Florida. According to police in Cocoa Beach, a duffle bag stuffed with 15 kilos of cocaine also washed ashore over the weekend.
The unusual discovery was made when a beach-goer told cops about "a suspicious package" that had just washed up from the ocean near Paradise Beach Park, according to the Melbourne Police Department.
Article continues below advertisement
Police spokeswoman Cheryl Mall said each brick weighed about 1 kilo, or 2.2 pounds, and was worth at least $300,000.
"There is a possibility that more will come onshore. Especially now with these conditions. It could be coming from anywhere," said Manny Hernandez, spokesman for the Cocoa Beach Police Department.
A label attached to the cocaine brick appeared to say "DIAMANTE," the Spanish word for "diamond."
"We're telling people to be cautious and not to grab or handle it because if there is an opening, it can go into your pores and you can overdose," Hernandez added.
Tropical storm conditions continue along portions of the northeastern coast of Florida as Dorian continues to make its slow trek next to the U.S.