So Cold! Gizelle Bryant Slams Ramona Singer For Pushing Her Out Of Group Photo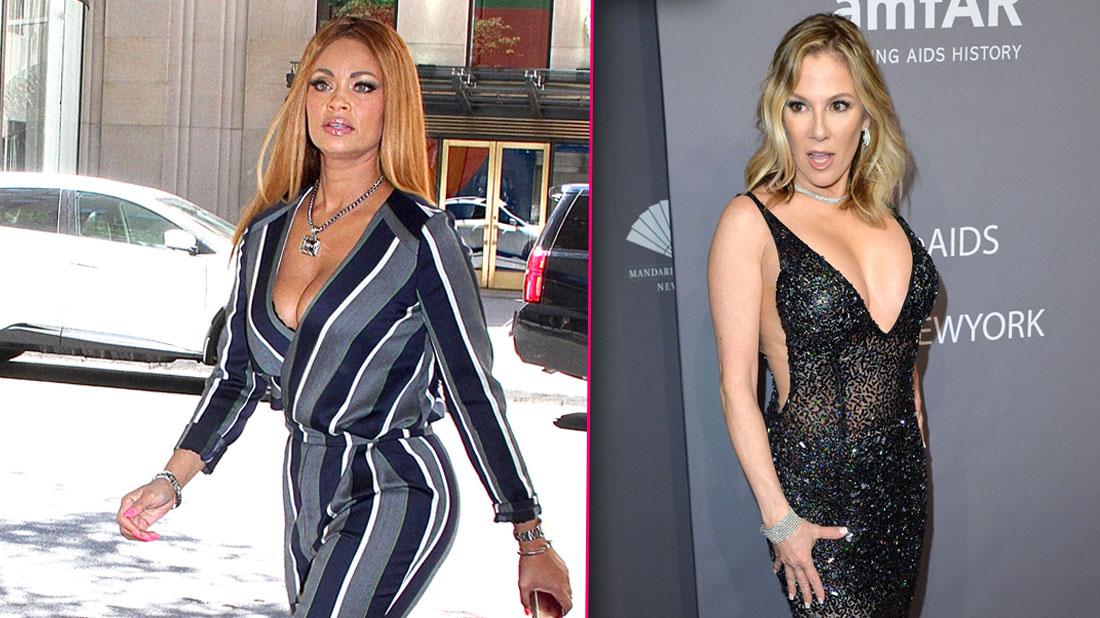 Gizelle Bryant has finally addressed her big snub at the hands of fellow Bravo star Ramona Singer, after the The Real Housewives of New York star shooed Bryant out of a group photo op.
In a mocking, high pitch tone, Bryant, 49, explained that Singer, 62, came up with a thin excuse.
"She was like, 'Oh my gosh I don't know, I just came from yoga, I was all zenned out and I was just confused." the The Real Housewives of Potomac star told SiriusXm "Just Jenny" host Jenny Hutt, before returning to her normal tone to slam Singer. "Whatever Ramona, ya dead to me."
Article continues below advertisement
As RadarOnline.com readers remember, Singer seemed to cast away Bryant at this past July's Hot in the Hamptons event, giving her a hand gesture for her to step back as she tried to join the RHONY star, her former castmate Kristen Taekman, and model Flaviana Matata for a group picture.
"Do you mind?" Singer told Bryant, before having her picture taken with the other girls instead.
Bryant says anytime Housewives of different franchises mix, photographers are anxious to get pictures of the cross-over event, saying that's all part of the job.
"The fact that she didn't want me in that particular picture, I didn't really have an issue with, because I kick people out of pictures all the time," Bryant explained. "However it was just how she handled it and it was just kind of rude and nasty."
The disgruntled housewife said Singer did eventually apologize later, after realizing her dismissive behavior had not gone unnoticed by other shutterbugs at the party.
"It didn't make any sense to me, she was rude unnecessarily," Bryant admitted, before also referring to Singer as "confused, shady, miserable and bitter."
It seems much of her anger comes not only from what was said, but who overheard it.
"She did it in front of my daughter. My daughter was very bothered by it," Bryant revealed.
"Out of respect for Bravo, for the franchises, I would never treat another housewife like that. "