What A Croc! Bindi Irwin's Grandpa Banned From Wedding Amid Family Feud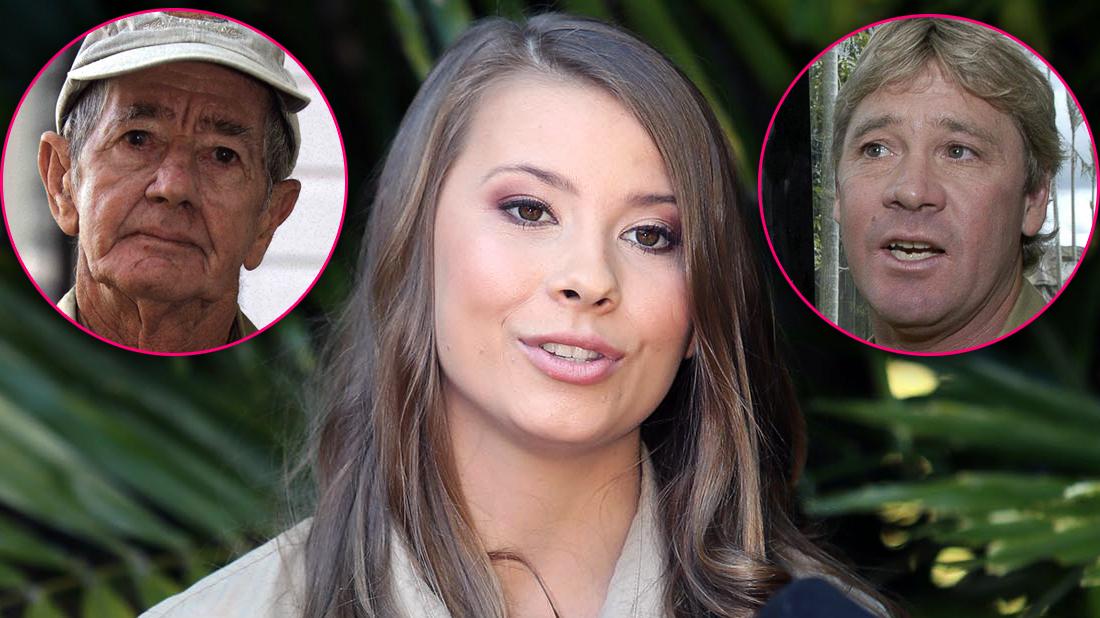 Late Crocodile Hunter Steve Irwin's dad — who's been banned from granddaughter Bindi's wedding — insists he does not disapprove of the youngster's upcoming marriage to former wakeboarder Chandler Powell, RadarOnline.com has exclusively learned.
After a decade of silence, family patriarch Bob, whose wildlife-loving son died when a stingray's barb pierced his heart in 2006, is speaking for the first time of the family split.
Article continues below advertisement
As RadarOnline.com has reported, Bindi, 21, is so furious with her gramps, she banned Bob, 80, from her nuptials with Powell, 22, a native of Arizona. But Bob says it was all a misunderstanding.
After he'd refused to speak to a reporter who asked him about Bindi's July engagement, he was wrongly quoted as disapproving of her marriage.
But he insists that's not true, saying: "Much the same as any other parent or grandparent, I would wish Bindi and Chandler all the best — which I do — and hope things go really, really well."
He also wants Bindi and her brother, Robert, 15, "to be able to do what they want from day to day, enjoy life … achieve things."
The grandfather says he's written to Bindi wishing her well, but he and wife Judy have not received a reply or wedding invite — and don't expect to.
Bob has been on the outs with his family after battling Steve's widow, Terri, over how the Australia Zoo, founded by him and Steve, should be run.
The father and son wanted it to be a wildlife preserve, but Terri, 55, has turned it into a theme park.
Two years after Steve's death, Terri felt Bob was a "disruptive influence" and "basically booted him out — and made sure Bindi and Robert were with her on that!" notes a source.