Family Tragedy: Yolanda Hadid's Mother Dead At 78 After Cancer Battle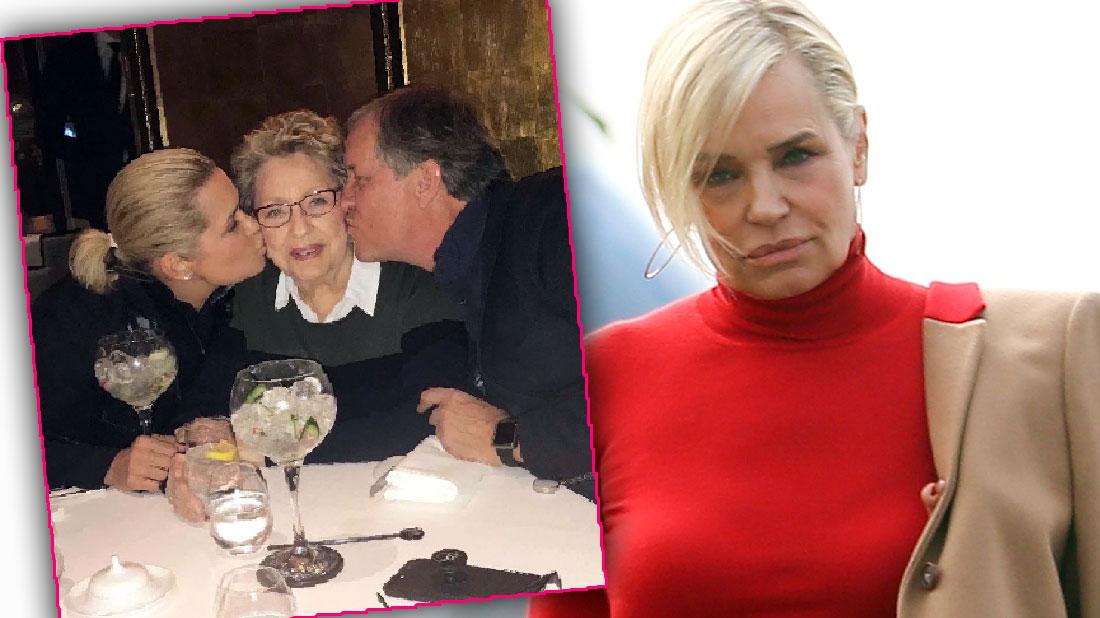 Yolanda Hadid's beloved mother, Ans van den Herik, has died, RadarOnline.com can report.
She was 78 years old, and had battled cancer late in her life.
"RIP my guardian angel Mama," the Real Housewives of Beverly Hills alum, 55, captioned a series of black-and-white photos via Instagramon Saturday, August 31. "Thank you for loving me the way the way sic that you did and for making me the woman that I am today."
Article continues below advertisement
Hadid went on to emphasize that her mother will remain with her. "On angel wings you were taken away, but in my heart you will always stay….. I can not sic imagine this life without you but I pray that I will hear you whisper in the tallest trees and feel your love in the gentle breeze," she continued. "When I miss you the most, our beautiful memories will hold you close… Our Love is eternal and you will always be with me and i will always be with you beyond the bounds of this realm."
The family matriarch was a beloved "Oma," or grandmother, to Gigi and Bella Hadid.
The supermodels' father, Mohamed Hadid, confirmed the tragic news on his Instagram page.
"You left a legacy behind you, a piece of you, in your kids and grandkids," the real estate mogul, 70, wrote.
Bella, 22, gave a quiet tribute to her Oma by posting a throwback photo in her Instagram Story with the simple caption "forever."
Yolanda, 55, just threw her mother a 78th birthday party at her Pennsylvania farm in June.
"You are and will always be our queen," the former Real Housewives of Beverly Hills star gushed at the time.
Ans suffered from cancer, Bella told fans in June 2017, when she surprised her grandmother for her birthday in her native Holland.
"Nothing will ever beat this love," Bella said on Instagram.