'My Prince': Kelly Dodd Flaunts New Romance With Fox News' Rick Leventhal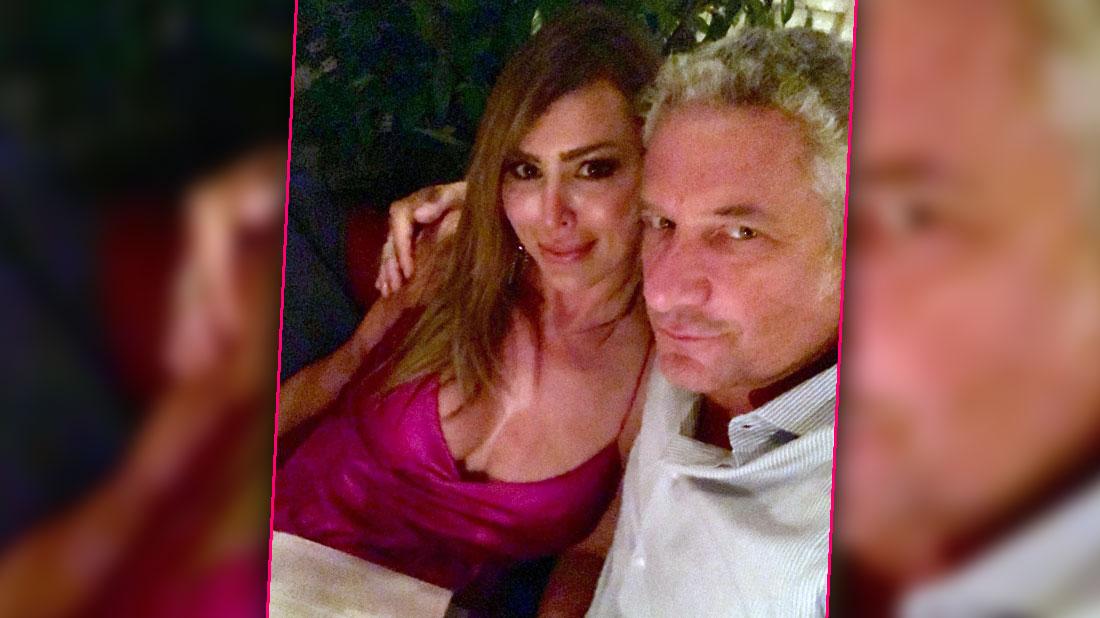 Hot on the heels of breaking up with Dr. Brian Reagan, Kelly Dodd is showing off her new romance with Fox News correspondent Rick Leventhal! The Real Housewives of Orange County star, 43, previously revealed her new romance with Leventhal, 59, but now has taken it public by sharing an Instagram selfie with fans on Friday, August 23.
Dodd posted a photo of herself and Leventhal having dinner at the Chiltern Firehouse in London, England. She wrote as a caption, "My ? Prince came across the pond to see me!! @RickLeventhal I am one lucky girl!!" It looked like a romantic date as the two were cuddling. "#London #PrinceCharming #Anchorman," Dodd added. The reality TV beauty confirmed her relationship with Leventhal earlier this month, but it looks like things are getting hotter. It comes just weeks after she broke up with plastic surgeon beau, Dr. Brian Reagan!
Article continues below advertisement
RadarOnline.com exclusively learned that Kelly was "blindsided" after Brian split up with her on Instagram. "She had absolutely no idea that they were broken up until she saw his Instagram," a source close to Kelly told Radar. On the 55-year-old California-based plastic surgeon's Instagram, he wrote at the time, "It's time to stop. Kelly Dodd and I are no longer dating. I wish her the best. I will not comment further about this personal matter on social media. Dating isn't easy, doing so from afar makes it more difficult."
Kelly followed up his post with a post of her own on Instagram. Alongside a photo of the two of them, she wrote, "posted that we broke up .. I'm deeply saddened and I only wish him the best ! Good luck, you are a talented surgeon!! I loved you deeply. See Rick Leventhal, we broke up!"
Her new man Rick divorced his second wife in 2017.
"Kelly has a very strong connection with Rick, but they haven't hooked up yet," the source told Radar, adding, "It's only a matter of time now!"
Article continues below advertisement
Kelly and Brian first split up in July, but they rekindled the relationship. However, it fizzled out just a month later. Kelly told PEOPLE about her romance with Leventhal, a Fox News regular, "It's new, we haven't even had sex. But he's already treated me with more respect than Brian ever did."
Dodd alleged that previous squeeze Brian was "using me for publicity" on RHOC.
"He wanted his business on the show. I was just a means to get there. And I only realized that after I caught him cheating on me and realized he's been seeing someone else all along," Kelly said. Brian did not respond to Kelly's cheating claims. He noted on social media, "I will not comment further about this personal matter on social media. Dating isn't easy, doing so from afar makes it more difficult."
Kelly finalized her divorce from husband Michael Dodd last year. They share daughter Jolie, 13.