Multiple People Shot And Killed In Walmart Shooting; Suspect In Custody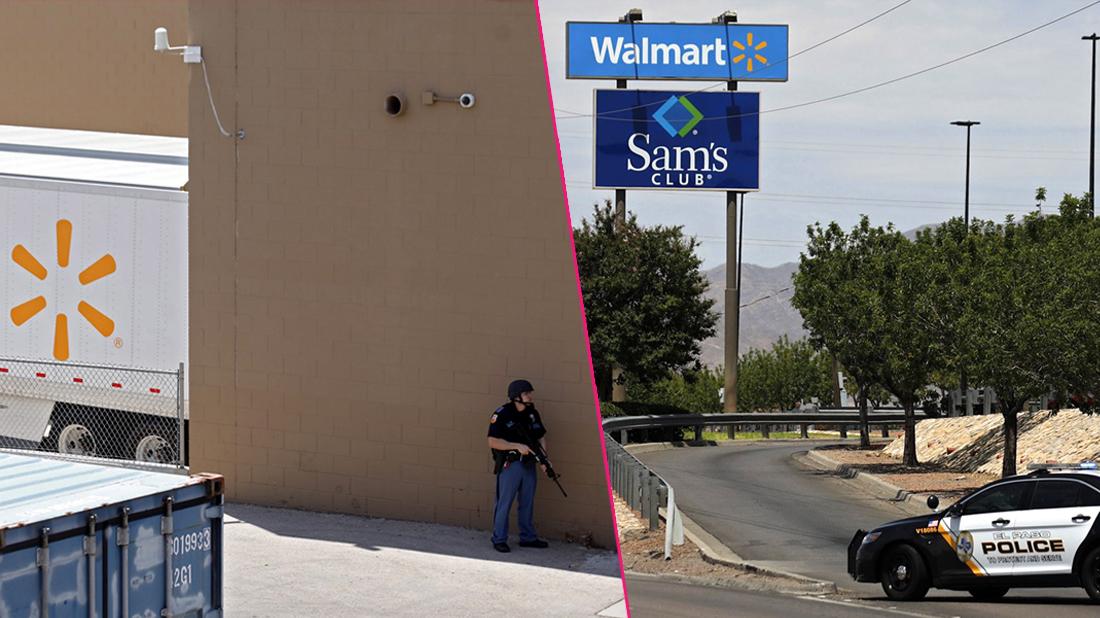 A mass shooter struck a Walmart in El Paso, Texas, killing and injuring multiple people.
The El Paso Police Department received calls about the incident at about 10 a.m and warned people to avoid the area of Cielo Vista mall as they responded to the active shooter. Nearby stores including they Landry's, Hooters and Red Lobster were put on lockdown.
"Scene is still active," the police tweeted, adding, "avoid the area."
Article continues below advertisement
"We never thought it would be so close to us this time," Landry's Seafood house, restaurant manager Oscar Collazo told CNN. "You see on the news all the time, but you don't think it could happen
here until it does."
Texan Governor George Abbott later announced the FBI would join forces with the authorities to help solve the case.
"In El Paso, Texas Dept. of Public Safety is assisting local law enforcement & federal authorities to bring this tragedy to the swiftest & safest possible conclusion," Abbott wrote on Twitter. "We thank all First Responders for their courageous response & urge all area residents to remain safe."
Police officials say things have since improved as the shooter, identified as 21 year old Patrick Crusius, is now in police custody. According to NBC News, another suspect is also in custody but it is unclear what role, if any, he has in the shooting.
"There is not an imminent threat said Sgt. Enrique Carrillo of the El Paso Police Department. "There is no active shooter currently."
A few minutes prior to the shooting, Spc. Glendon Oakley said a child ran into a sporting goods store inside the Mall "telling us there's an active shooter at Walmart." The child was ignored until two gunshots rang out and the crowd took off.
Article continues below advertisement
"I wasn't worried about myself," he said. "I was just trying to get those kids out of there."
Others in the mall were unaware that the sounds they heard were actual gunshots.
A Walmart employee thought boxes had been dropped.
"I thought it was just like loud boxes being dropped or something, until they got closer and closer," she told NBC affiliate KTSM. "…That's when I looked at my coworker, and we looked at each other like shocked and scared."
Customer Adriana Quezada, who was shopping with her children "thought they were hits, like roof construction," she told the Associated Press.
In the wake of the tragic news, Walmart issued a statement.
"We're in shock over the tragic events at Cielo Vista Mall in El Paso, where store 2201 & club 6502 are located," the retailer said. "We're praying for the victims, the community & our associates, as well as the first responders. We're working closely with law enforcement & will update as appropriate."
Article continues below advertisement
As of now, 22 people were reported dead and more than 40 people have been injured and dispersed across different hospitals including the University Medical Center of El Paso and Del Sol Medical Center. Conditions range from severe to non-life threatening.
Police have also announced the urgent need for blood donations at either one of two locations: Vitalant Blood Services on 424 S. Mesa Hills Dr and on 1338 N Zaragoza Rd.
President Donald Trump took to Twitter to address the "terrible" shooting.
"Terrible shootings in El Paso, Texas. Reports are very bad, many killed," the President wrote. "Working with State and Local authorities, and Law Enforcement. Spoke to Governor to pledge total support of Federal Government. God be with you all!"
Vice President Mike Pence also sent his condolences to the victims.
"Saddened by the loss of so many innocent lives in El Paso, TX," Pence tweeted. "Our prayers are with the victims, their families, and the entire community. Grateful for the courageous efforts and swift action by federal law enforcement and local first responders."
Democratic presidential candidates including Bernie Sanders, Elizabeth Warren, Cory Booker and Marianne Williamson also shared their support for the victims in El Paso, Texas and emphasized the need for gun reform.