Julianne Hough Strips Naked, Reveals She's Not Straight Despite Marriage To Brooks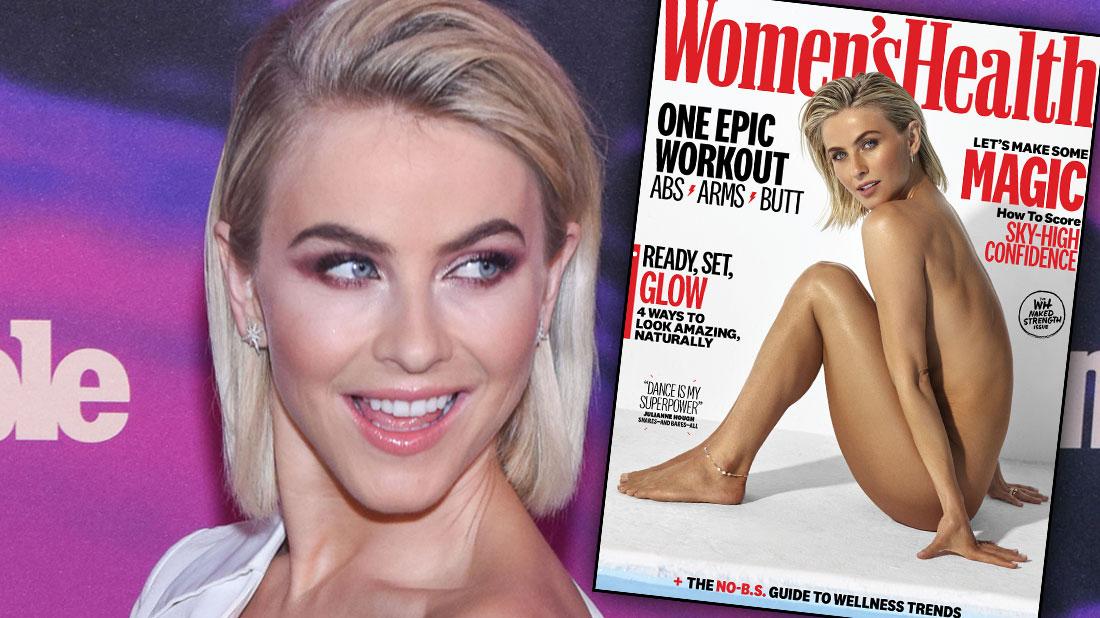 Julianne Hough bared it all on her latest interview. Posing completely naked for the cover of Women's Health, the actress revealed stunning new details about her marriage and her fluid sexuality.
After her wedding to professional hockey player Brooks Laich in 2017, Hough said she began a "massive transformation." She discovered she wanted to do more with her life than be a wife and started to embrace having "no filter."
Article continues below advertisement
Posing nude for the cover of the wellness magazine was a step in that direction.
"I didn't want to do a demure shoot where I was trying to cover my body," she said. "I wanted to do something where I was free."
Now, the America's Got Talent judge, 31, says she's learned to appreciate her body more than ever: "I'm walking around naked all the time, and I love it!"
The dancer said that while she's in a great place at the moment, she's certainly had some struggles.
In 2008, Hough was diagnosed with endometriosis and began feeling insecure, not only about her body, but about her worth.
Years later, she's been able to "created a more peaceful and harmonious relationship" with her condition and is now starting in vitro fertilization to increase her chances of having a child with Laich, 36.
Her husband has always been supportive of her, Hough said, but when she began changing through self-exploration, she feared he might not change with her.
Article continues below advertisement
"I was connecting to the woman inside that doesn't need anything, versus the little girl that looked to him to protect me," she recalled. "I was like, 'Is he going to love this version of me?' But the more I dropped into my most authentic self, the more attracted he was to me. Now we have a more intimate relationship."
Getting to know one another on a deeper level had its ups and down and forced Hough to share details about herself that she was previously scared to admit.
"I told him, 'You know I'm not straight, right?' And he was like, 'I'm sorry, what?' I was like, 'I'm not. But I choose to be with you,'" she said.
The actress didn't further explain her sexuality reveal but said she and Laich have only grown closer since.
"I think there's a safety with my husband now that I'm unpacking all of this, and there's no fear of voicing things that I've been afraid to admit or that I've had shame or guilt about because of what I've been told or how I was raised," Hough said.