Former 'Love Island' Contestant Theo Campbell Blinded After Champagne Cork Pops Eye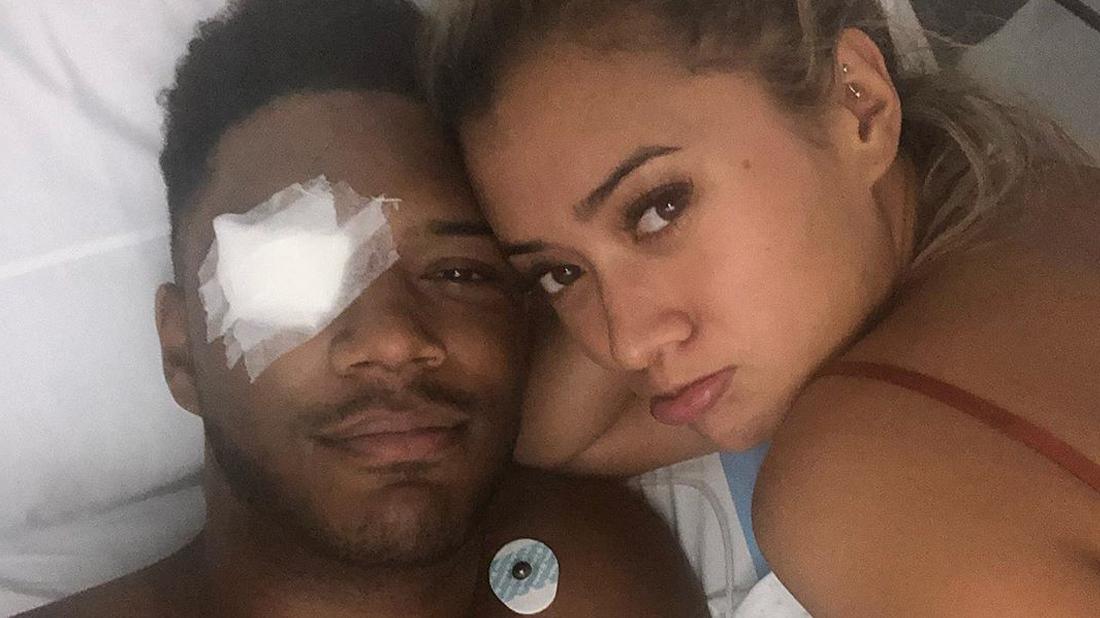 They say love is blind. That may be especially true for former "Love Island" contestant Theo Campbell, after a bizarre accident left him blind in one eye!
According to Campbell's girlfriend, fellow "Love Island" alum Kaz Crossley, it all started when somebody "popped a champagne bottle directly under his face," and the cork hit Campbell's eye.
The reality TV hunk, 28, shared a photo of his recovery on Instagram, along with more details.
Article continues below advertisement
"So yeah basically 2 eye surgeries later after a really unfortunate accident, I've lost all vision in my right eye as it got split in half," Campbell wrote. "Who would have thought a champagne cork would be the end of me…But I still have 1 eye left, looking at the bright side of things."
On Twitter, Campbell provided a grim update.
"I currently have 7 stitches in my eye (gross) and the doctors say it's unlikely I'll see properly again, they done a good job saving it as they said I might loose (sic) my whole eye to begin with. But Im (sic) hopeful and don't want to believe my eye is gone forever. Anything is possible."
Campbell thanked galpal Crossley for her support, and even managed to crack a joke about joining the ranks of some other famous one-eyed warriors.
"If anyone knows where sells cool eye patches let me know," he wrote, adding hashtags for "captinhook" (sic) "thor" and "fettywap."