Danny Masterson Sex Abuse Accusers To Expose Scientology's Punishment On Finale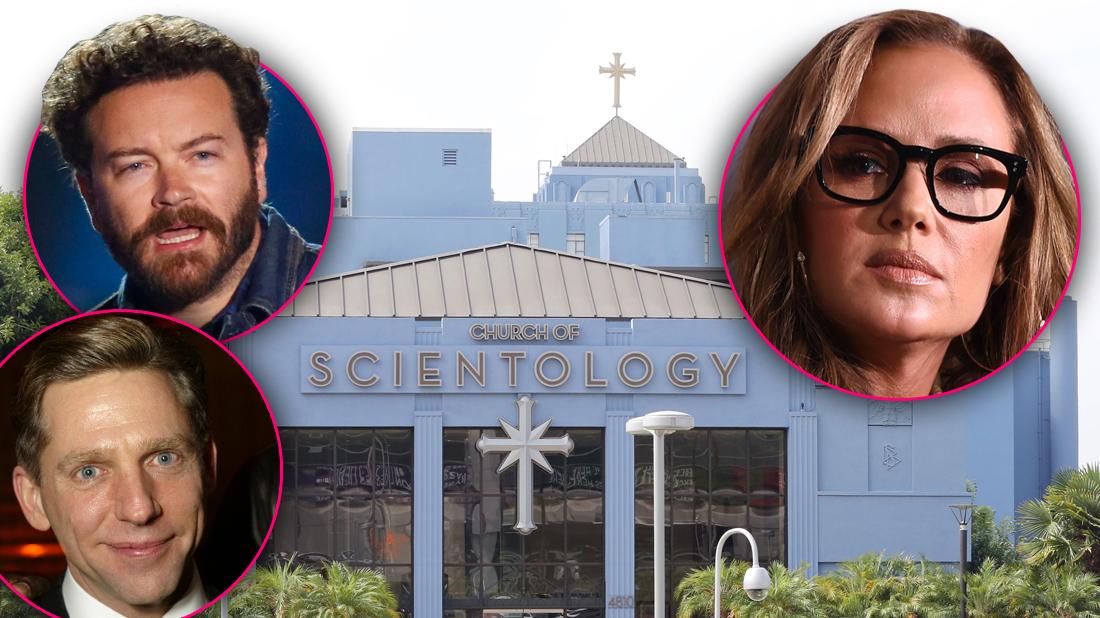 Leah Remini announced her series Scientology and the Aftermath is ending after three seasons. RadarOnline.com can reveal exclusive details on the explosive two-hour finale focusing on the sexual assault claims against Danny Masterson.
The announcement comes on the heels of a lawsuit filed on August 14, 2019 in the Los Angeles Supreme Court by four accusers who claim the That '70s Show actor is now stalking them after they came forward with sexual assault claims.
Article continues below advertisement
According to a show insider, Remini's show will feature three out of the four accusers: Masterson's ex and actress, Chrissie Carnell-Bixler, actress Marie Bobette Riales, and one other accuser who has remained anonymous.
In addition, several alleged victims who claim to have been sexually abused within the Church of Scientology are set to make an appearance on the show.
"Leah's special will take you through the sexual abuse they've experienced at the hands of Danny Masterson and how scientology punished them for speaking out," the insider claimed to RadarOnline.com. "They will explain scientology leader David Miscavige's treatment towards them in attempt to silence them."
The insider claimed how celebrities and public figures being treated "vastly different" than average members will be discussed.
"They will also be going through the Scientology policy of 'Fair Game,'" the source alleged. "Most of these victims have been stalked, harassed, and threatened. They have not been able to live in peace for years and they will walk viewers on what it's been like for them. It will be a very touching episode."
Article continues below advertisement
Remini revealed that her Emmy-nominated show is coming to an end after nearly three years so she could focus on other avenues and ways of taking down the Church of Scientology.
The 49-year-old actress had herself been a scientologist for most of her life until her dramatic exit from the church in 2013.
"We're exposing so much, but we need to do some other things to bring the fight to a different level," Remini admitted in an interview with the Hollywood Reporter. "We did not plan on more than a season or two. I always thought it would be six or eight episodes and that would be enough for the FBI, local police and the IRS to start doing something about it — or at the very least revoke their tax exemptions."
"People kept telling us more stories, and we had to tell them, but there's only so much you can do in this forum and in this way," she continued.
As RadarOnline.com reported, it's been over two years since four women accused Masterson of sexual abuse. The investigation remains open.
In a previous interview with RadarOnline.com, one of the accusers blamed Scientology for the delay.
"Charges have been approved all the way up the chain at the LA DA's office since last September," the accuser, who wished to remain anonymous, previously told RadarOnline.com exclusively. "We've been told that there is more than enough evidence to not only charge him but to also get a conviction by multiple people."
Article continues below advertisement
Masterson, who is a practicing Scientologist, has denied all claims that he engaged in any sexual misconduct.
"This is beyond ridiculous," Masterson shared through his legal team. "I'm not going to fight my ex-girlfriend in the media like she's been baiting me to do for more than two years. I will beat her in court – and look forward to it because the public will finally be able to learn the truth and see how I've been railroaded by this woman. And once her lawsuit is thrown out, I intend to sue her, and the others who jumped on the bandwagon, for the damage they caused me and my family."
The church of Scientology slammed Remini's show as a "hate machine" as it comes to an end.
"Leah Remini has blood on her hands. Her show's lies, distortions and exhortations to hate and bigotry generated assassination threats against the leader of the Scientology religion, physical attacks on Churches, and the murder of a Scientology religious worker whose throat was slashed by a madman egged on by Remini's horrendous distortions," a spokesperson for the church told RadarOnline.com in a statement. "Perpetrators who were jailed for their crimes named Remini as their inspiration. Viewers complained and advertisers demanded action be taken, many withdrew their sponsorships. Finally, A&E pulled the plug on Leah Remini's hate machine."
Scientology and the Aftermath's final episode, a two-hour special filmed in front of a live studio audience of former members is set to air Monday, Aug. 26.