Poor Tori! 'BH90210' Ratings Decline Amid Spelling's Financial Woes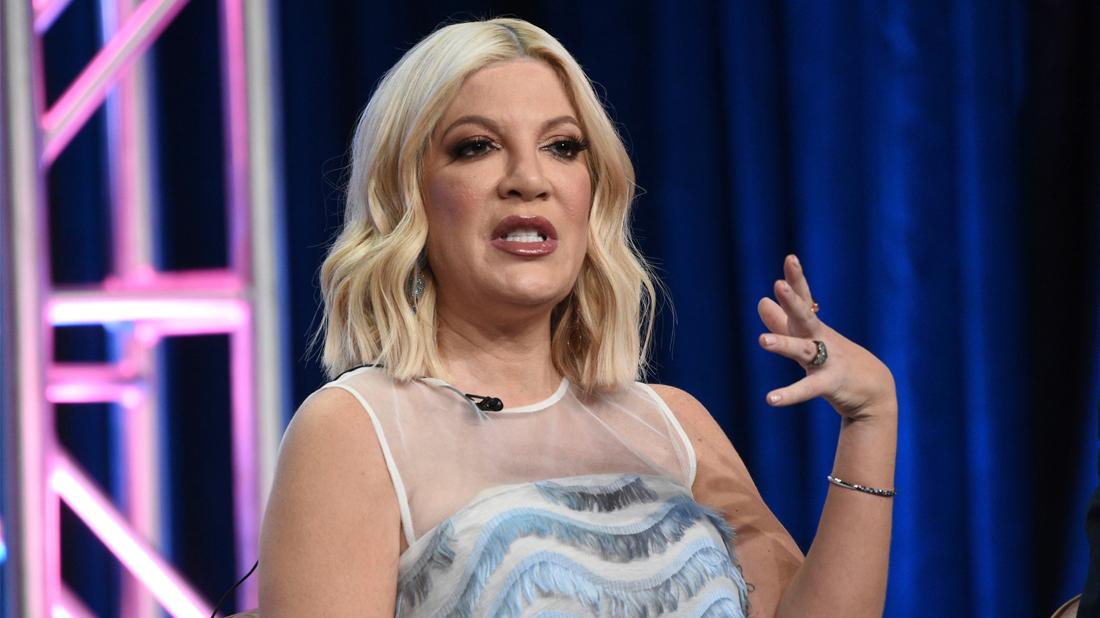 Tori Spelling owes thousands in two bank lawsuits against her. Although she's earning $85,000 a paycheck for her role on BH90210, could her money-making gig come to an end amid her debt? RadarOnline.com is reporting the cash-strapped actress' show is declining in ratings week after week.
The Beverly Hills, 90210 reboot brought in 3.8 million viewers for the premiere August 7, 2019 episode, Variety reported.
Article continues below advertisement
Ratings declined for the August 14 episode by a shocking 32 percent, as 2.57 million viewers tuned in.
The third episode of the Fox series decreased again with 2.2 million viewers for the August 21 show, which features Jennie Garth, Jason Priestley, Brian Austin Green, Gabrielle Carteris and Shannen Doherty alongside Spelling.
The decline comes amid Spelling's bank lawsuits.
In court papers obtained by RadarOnline.com from Superior Court of Los Angeles, American Express Bank filed a Writ of Execution on August 16, 2019.
In the court filing, the bank asked the Sheriff or Marshal of the County of Los Angeles to enforce the $88,391.25 judgment Spelling, 46, owes the bank.
The bank sued the mother-of-five in January 2016 for failing to pay her credit card bills. She was ordered to pay back $87,594.55 in October 2016.
Spelling and her husband Dean McDermott, 52, are also in a legal battle with City National Bank after failing to pay back a $400,000 loan.
Article continues below advertisement
The bank was awarded a judgment of $202,066 in 2017. The bank later claimed they never paid and a bench warrant was issued after she failed to appear in court.
The warrant was dissolved in April, as she agreed to provide documents during a meeting with attorneys. The case remains ongoing.
The Hollywood Reporter revealed Spelling is making $70,000 per episode for the revival. She is also reportedly making an additional $15,000 per episode for co-creating the show.