''Below Deck' Star Captain Sandy Yawn Announces Galpal Leah Is Battling Breast Cancer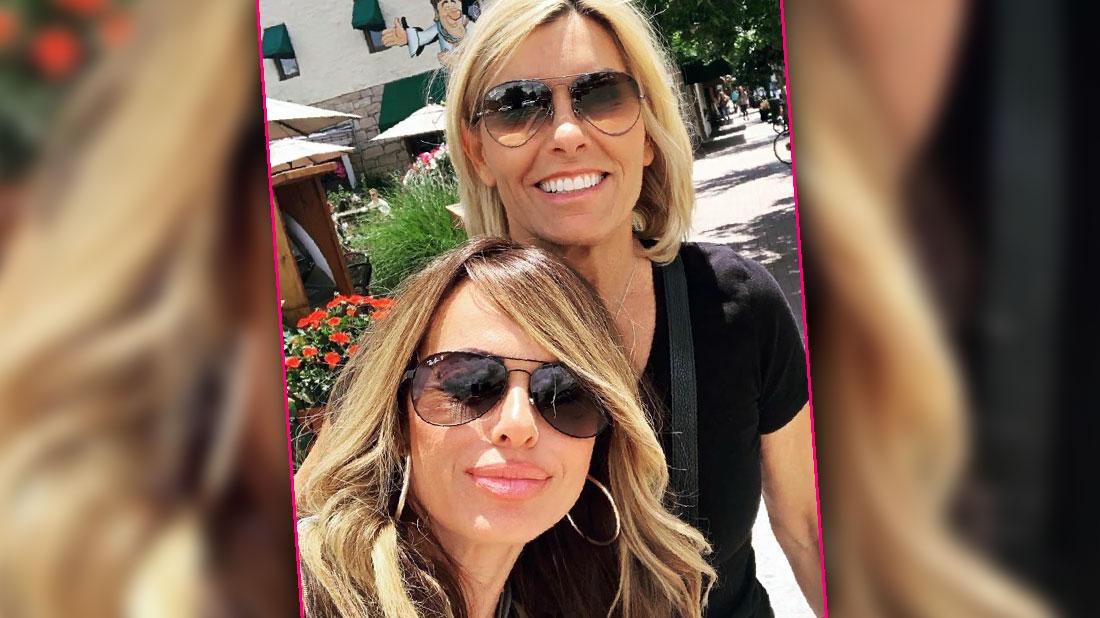 Below Deck star Captain Sandy Yawn has shared the sad news with fans that her girlfriend Leah Shafer has breast cancer. On Friday, August 30, in a series of Twitter posts, Yawn, 54, wrote about gospel singer Leah's medical crisis. She said, "Not the news we were hoping for" alongside a photo of herself and Leah smiling.
"Together we are stronger, especially with all your good thoughts coming our way. We caught this early thank GOD. So Leah doesn't have to go through this again, Leah has chosen to have a double mastectomy and reconstruction. We're in the process of searching for top surgeons now," Yawn continued. "We are ever so grateful for and overwhelmed with all your prayers and well wishes. We love you all so much. Know that we are strengthened by the outpouring of love." Sandy added that she and Leah "remain extremely positive for the future."
Article continues below advertisement
The Below Deck Mediterranean boss also noted, "We will adjust to our new normal. We will come out strong. It's going to be hard being apart for 7 weeks, but our love is the real deal, and I will come right home to Leah in Denver after work travel."
As RadarOnline.com previously reported, Sandy confirmed her romance with Leah earlier this year. "Love is Love!" she captioned a social media post at that time. "So Happy!"
Sandy first met singer and skin aesthetician Leah through Facebook, when Leah, 45, reached out to congratulate her on her Bravo realty series. Yawn appreciated her note, which included the words "many blessings," and the two met up in Los Angeles. "It was definitely unexpected," Leah said of instantly bonding with Sandy in November 2018. "It just happened, when you meet another soul that you connect with at such a deep level, it is unexplainable and so beautiful." Leah was previously married for 20 years to Ross Shafer, with whom she shares a daughter, Lauren Rae, 13. Sandy has been mostly single her entire life.
This will be Leah's second cancer fight. In March, Leah revealed on Instagram that she was hit by a car while riding her motorcycle four years ago—which caused doctors to find a tumor on her kidney. She had the diseased kidney removed. Amid comforting love Leah during new her health crisis, seafaring expert Sandy has also kindly been advising followers how to prepare for this weekend's expected hurricane set to hit Florida.