'Love Is Love!' 'Below Deck's Captain Sandy Yawn Confirms She's Dating Gospel Singer Leah Shafer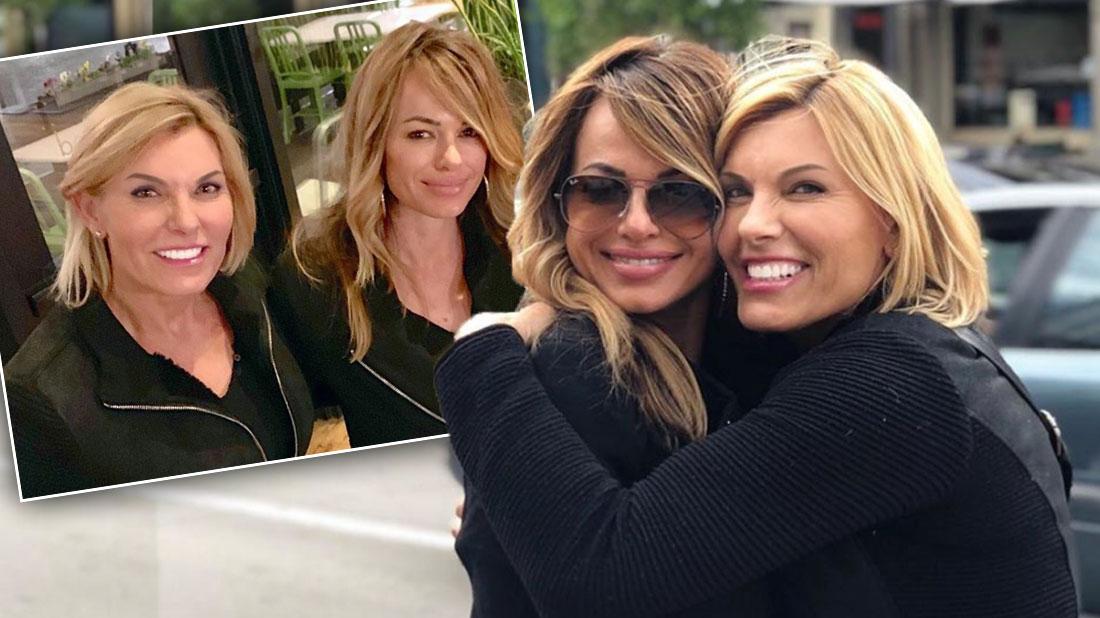 Love is love for Below Deck Mediterranean boss Captain Sandy Yawn. As RadarOnline.com has learned, the star is in a committed relationship with gospel singer Leah Shafer!
The Below Deck Mediterranean boss has revealed she is dating gospel singer and skin aesthetician Leah Shafer.
Yawn, 54, who's shared various photos with Shafer over the past few months, confirmed their romance on Twitter, by sharing her interview with The Cheat Sheet, in which she spoke of Shafer.
Article continues below advertisement
"Love is Love!" she captioned one post. "So Happy!" she captioned the second, sharing another link to the interview.
Yawn first met singer and skin aesthetician Shafer through Facebook, when Shafer, 45, reached out to congratulate her on her Bravo realty series. Yawn appreciated her note, which included the words "many blessings," and the two met up in Los Angeles.
"It was definitely unexpected," Shafer said of instantly bonding with Yawn last November. "It just happened, when you meet another soul that you connect with at such a deep level, it is unexplainable and so beautiful."
"It was like a spiritual connection in the beginning," Shafer continued. "She has a passion for inspiring through music and the youth. And broken people and so do I coming from the gospel industry. That's what brought us together."
Shafer was previously married for 20 years to Ross Shafer, with whom she shares a 13-year-old daughter, Lauren Rae. Meanwhile, Yawn has been mostly single her entire life.
"And then, of course, the attraction and falling in love with a beautiful soul and knowing you want to be with someone forever. I've never felt that way before," Shafer added.
The women are in a happy, "deep, committed relationship," and have even moved in together in Denver, but their romance has not come without backlash from their faith-based communities.
"I think you can't help who you fall in love with. God is love. He doesn't care," said Shafer.