'Willy Wonka' Star Denise Nickerson Taken Off Life Support After Massive Stroke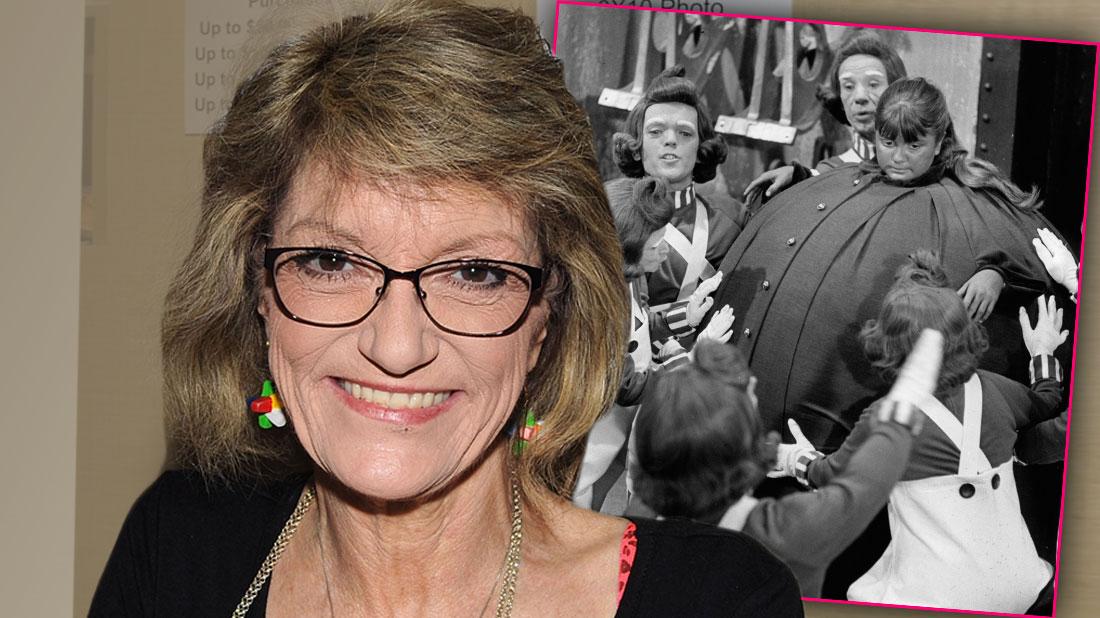 Denise Nickerson, who played the gum-smacking Violet Beauregarde in the 1964 classic Willy Wonka & the Chocolate Factory, has been taken off life support, almost exactly one year after suffering a severe stroke.
"They just took off all the equipment," her son, Josh Nickerson, and his wife, Jasmine, shared on Facebook. "None of it was helping, but making her only more uncomfortable. We're telling her it's okay to let go."
Article continues below advertisement
As RadarOnline.com reported last July 11, Denise suffered a "massive stroke" that left her unable to walk or talk.
On Tuesday, July 9, family members revealed that Denise had a "major medical emergency" and was taken to the hospital.
"We spent all day in the ER and she was finally moved into the ICU last night. She's had seizures this morning and is in pulmonary and respiratory distress. The doctors have found that she aspirated and has developed pneumonia. They have upped her oxygen. She's under a DNR order so they aren't putting her on a ventilator or feeding tube and right now we just have to wait for updates," the family posted on Facebook.
Just hours later, Jasmine shared a somber update:
"After the seizure and because of the pneumonia, she's not really breathing on her own. Specifically, she's not exhaling. Her lungs and brain activity are too weak. As it stood earlier today, she had too much CO2 in her blood and she's in almost a coma-like state. She will respond to being shaken and open her eyes but there's not really acknowledgement of any kind," Jasmine revealed. "Since we got here, they ran another venous gas test and the CO2 level in her blood has increased, so she's getting worse. The doctor is playing it by ear basically. They're just keeping her comfortable but it's just matter of time at this point."
Article continues below advertisement
Denise gained fame playing the plucky Violet, who famously expands into a giant blueberry after chewing some forbidden gum. She went on to act on the TV show Dark Shadows and appeared in Brady Bunch episodes, but essentially quit acting at age 21.
She later worked as a financial analyst for an aerospace company and raised her son, Josh, from her second marriage.
Josh and Jasmine are expecting a baby girl, Denise's granddaughter, in a little over a month.
"Josh is not okay at all. He's never really experienced a major loss like this. I'm just trying to support him as best I can," Jasmine begged online. "Please send him love or words of comfort. He is just coming to terms with the reality of the situation and doesn't know how to process it. He says to me a few minutes ago that she won't ever get to see or hold or know her granddaughter."