Stevie Wonder Medical Crisis! Singer Says He'll Undergo Kidney Transplant Surgery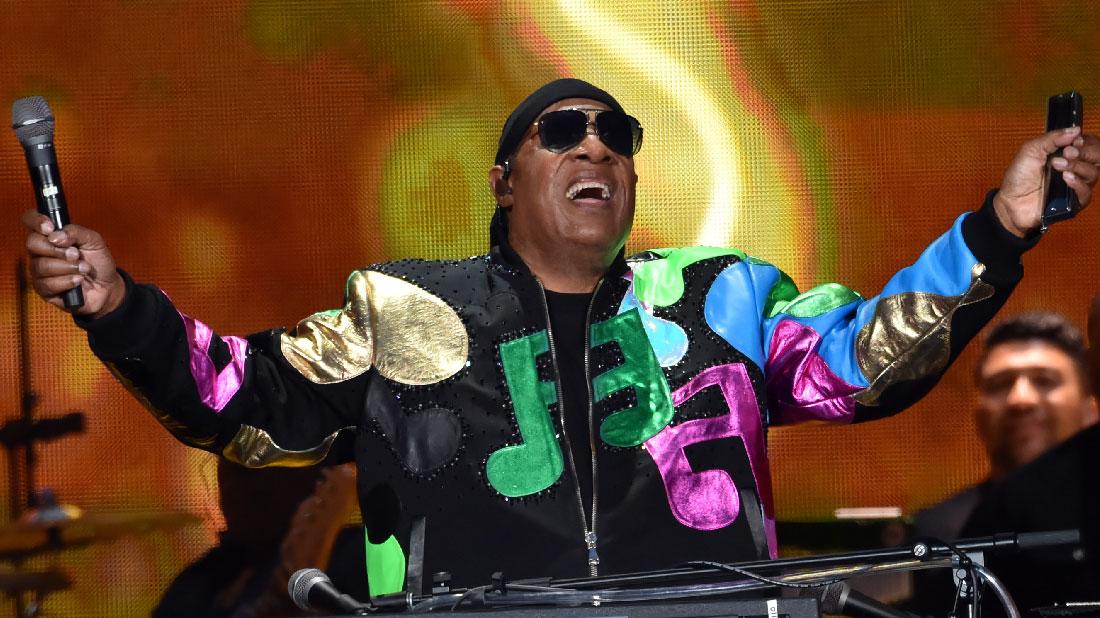 Stevie Wonder shocked his concert audience in London on Saturday night by announcing that he will take a break from performing so that he can receive a kidney transplant this fall.
The music icon, 69, told the crowd at the end of his British Summer Time concert in Hyde Park on July 6, "So what's gonna happen is this, I'm going to have surgery, I'm going to have a kidney transplant in September of this year. I'm all good, I'm all good, I'm all good. I have a donor, it's all good."
Article continues below advertisement
He added, "I want you to know I came here to give you my love and to thank you for your love. You ain't gotta hear no rumors about nothing, I told you what's up. I'm good. All right?"
At the event billed as, "The Stevie Wonder Song Party: A Celebration of Life, Love & Music with very special guest Lionel Richie" the star said he was speaking out due to medical crisis rumors that recently swirled about him.
Last week, The Detroit Free Press stated Wonder is "battling a serious but manageable health issue," with one source saying the superstar is "doing better now than he was a couple of months ago."
Wonder wanted to clear the air with his kidney revelation and he told concertgoers, "I'm going to be doing three shows then taking a break" for the surgery.
Thousands of fans cheered for the beloved "Superstition" singer, and Wonder told them, "I came here to give you my love and to thank you for yours."
Article continues below advertisement
Wonder never stops working and recently performed at a Los Angeles memorial service for rapper Nipsey Hussle.
The musical genius started singing as a child at Motown, then known as "Little Stevie Wonder."
He went on to a massively successful career, producing such hits as "Uptight," "You Are The Sunshine of My Life," "My Cherie Amour," and "Living for the City," and winning 25 Grammy Awards.
During his Saturday concert before the stunning health announcement, Wonder performed hits and paid tribute to dead musical heroes, including Aretha Franklin, Marvin Gaye and John Lennon.