Prosecutors Beg Judge To Detain R. Kelly Upon Arrival To New York For Sex Cult Trial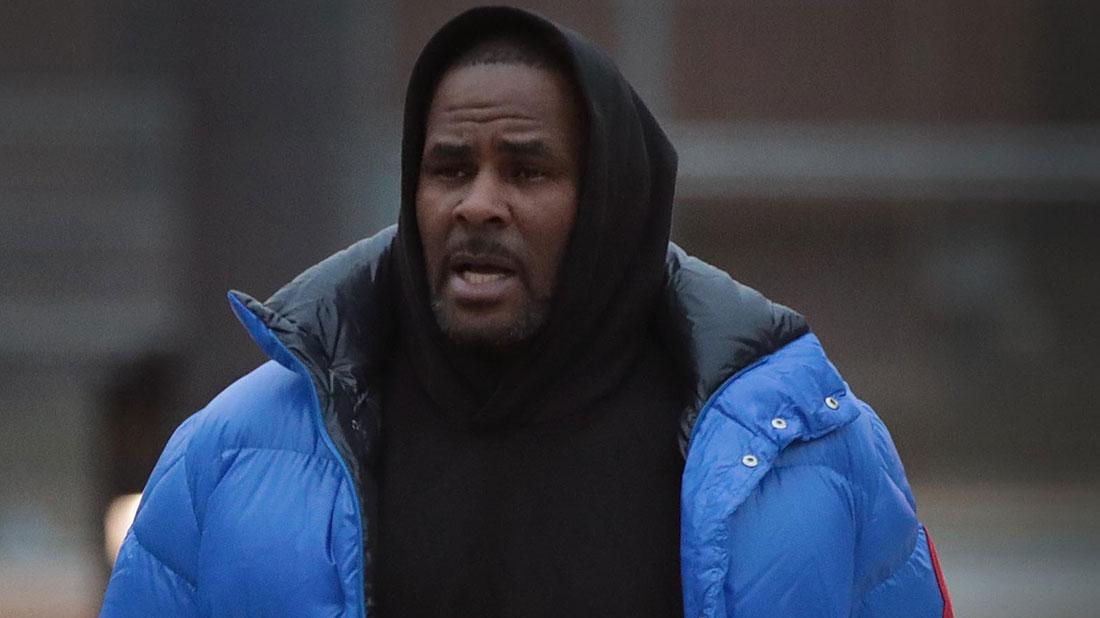 U.S. prosecutors are begging a judge to place R. Kelly behind bars upon his arrival to New York to stand trial for alleged horrific sex crimes, RadarOnline.com has learned.
According to a court document obtained by Radar, prosecutors filed a scathing letter on Friday, July 12, claiming that the singer, also known as Robert Sylvester Kelly, is a threat to society.
"For the reasons set forth herein, the Court should order that the defendant be detained pending his removal to the Eastern District of New York and trial because he cannot overcome the presumption that there is no combination of conditions that would reasonably assure his continued appearance in this case or protect the safety of the community were he to be released," the court document stated.
Article continues below advertisement
As RadarOnline.com readers know, the R&B singer was walking his dog in Chicago, Illinois on Thursday, July 11 when members of the Homeland Security Investigation and NYPD Public Safety Task Force approached and arrested him.
The arrest came on the heels of a grand jury in Brooklyn, New York filing a five-count superseding indictment against the singer just one day prior. The new indictment accused the 52-year-old "Ignition" singer of eleven racketeering acts including transportation to engage in illegal sexual activity, coercion and enticement to engage in sexual activity. These crimes allegedly took place in New York, Connecticut, Illinois and California, the indictment stated.
He has also been accused of running a sex cult, brainwashing women to be his sex slaves and impregnating an underage girl.
In the prosecution's document filed on Friday, the U.S. government argued that the singer poses a "significant flight risk," adding that he was "also a danger to the community."
The U.S. government also stated that the defendant is at risk of "obstruction of justice."
"The defendant cannot overcome the statutory presumption in favor of detention in this case and should be detained pending trial," the document continued.
Kelly appeared at a Chicago federal courtroom Friday afternoon, July 12, to determine whether he will be transferred to New York to face new charges on his alleged child sex crimes.
But the judge delayed the decision until after the detention hearing in the Illinois state took place, which has been schedule for Tuesday.
Kelly will remain in custody until his next hearing.