Cop Handcuffs Porsha Williams' Baby Daddy, 'Falsely Accused' Of Stealing Sandwich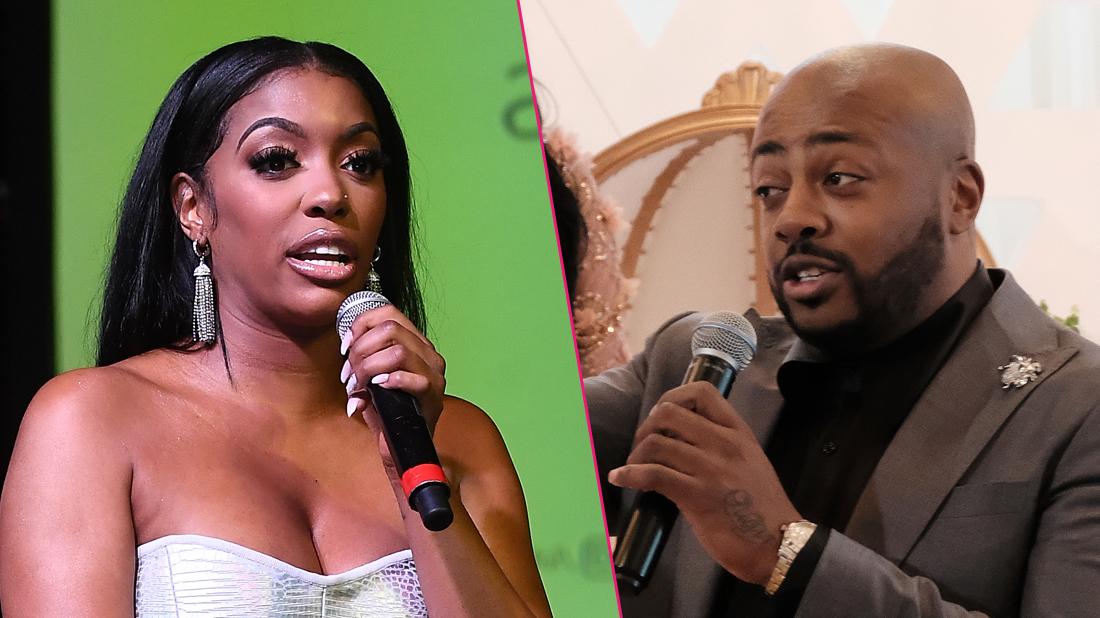 Porsha Williams' baby daddy Dennis McKinley has claimed that a cop roughly handcuffed and injured him after he was "falsely accused" of stealing a $4 sandwich.
Dennis, who has faced cheating rumors that have wrecked his relationship with The Real Housewives of Atlanta star, told his bizarre story with a video and photos on Instagram.
"Yesterday I was accosted by a super aggressive Emory police officer," he wrote on Saturday, July 27, giving the officer's name and badge number.
Article continues below advertisement
Dennis claimed she "racially profiled me and falsely accused me of stealing a $4 sandwich. I had a receipt which could have easily ended her inquiry. There was a cashier that could have easily verified that I paid for everything I had. There were a number of easy resolutions that could have deescalated the unnecessary racial profiling and my detention by this officer."
According to Dennis' post, instead, "She chose to abuse her power. She chose aggression over common sense.
MORE ON:
The Real Housewives of Atlanta
"She put her hands on her weapon, she put her hands on me, she publicly humiliated me, falsely and wrongfully accused me of stealing a sandwich and placed me in handcuffs so tight that she caused injuries to both of my wrists."
Dennis provided photos of his allegedly injured wrists so his followers could see the damage.
Among other things, he added in his post that the female officer "was wrong. No apology. Just more vitriol—she blamed me for the entire situation. It was disgusting."
Article continues below advertisement
The father of Porsha's child wrote, "I can't let this go. This is not ok. I've retained counsel" for apparent legal action.
In a statement, the Emory University Police Department told RadarOnline.com, "An Emory Police Department officer detained an individual suspected of not paying for an item. Once the officer learned the individual had purchased it, he was released."
As RadarOnline.com previously reported, Porsha and Dennis' relationship recently turned ice cold after infidelity rumors surfaced against him.
But Dennis told Us Weekly, "These false and slanderous allegations against me are made solely to damage my reputation, jeopardize my ongoing businesses, and negatively impact my family."
Dennis claimed he plans to take legal action against those who claimed he cheated on the Bravo beauty.
However, Porsha has shut Dennis out of her life, a RadarOnline.com source claimed.
She posted a simple "Happy 39th Dennis," message on her Instagram page recently, but she didn't tag him and doesn't follow him any longer.