Ex-'MAFS' Star Nick Pendergrast Reveals Accident Left Him 'Partially Paralyzed'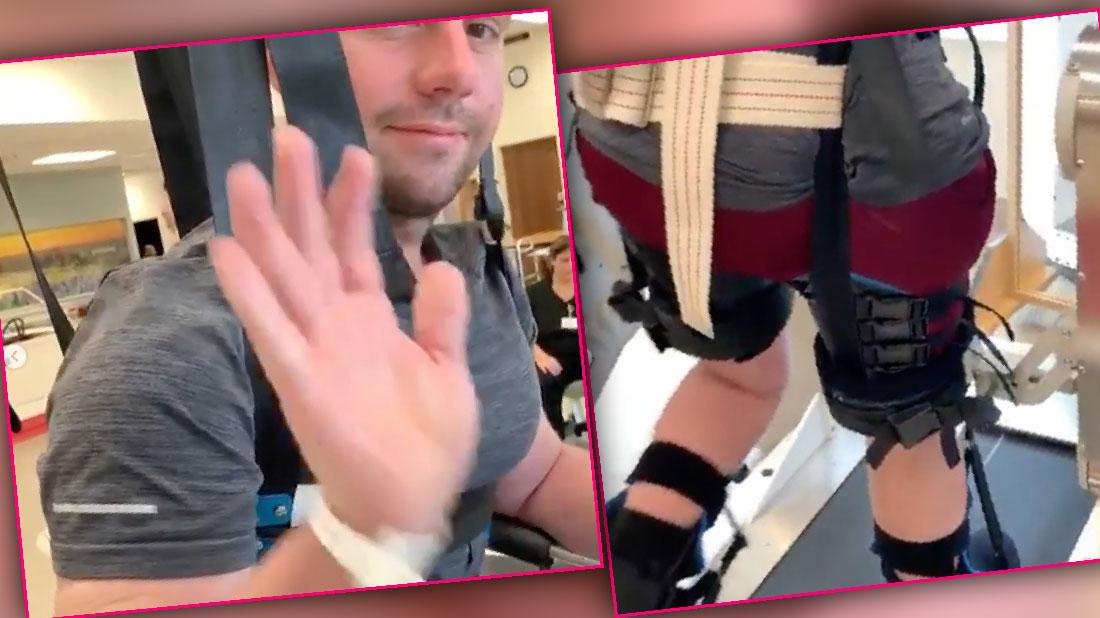 Former Married at First Sight star Nick Pendergrast has revealed a near-fatal accident has left him partially paralyzed and wheelchair-bound. Pendergrast shocked fans by posting on Instagram heartrending photos and video of himself including some from a hospital bed on Friday, July 12.
He wrote in a caption that an "unfortunate severe accident while on the job" on January 22 nearly caused his death. The situation is particularly sad as the ex-reality star and his galpal Heather Yerrid welcomed twins in December 2017.
Article continues below advertisement
Pendergrast wrote, "It's been a life changing and devastating 2019. I knew for myself I needed to be in a better mental state to share what happened to me in January. "I don't really know if I am truly ready to open up about all of it in fear of how it will be received. What I am sure of, I need all the support I can get right now to make it through this."
He continued, "These pictures were taken so that if I survived, I could see how far I have come to give me hope for the future." Pendergrast disclosed that after the unspecified accident, he was "found submerged in water for hours, with severe hypothermia, multiple pelvic fractures, severely comminuted sacral fractures, Morel-Lavallee, and more."
He wrote that when his girlfriend came to the ER, "she was told they didn't know if I was going to make it through the night." That was six-and-a-half months ago and now, Pendergrast has noted that he has finally received "a straight answer about what the future may hold….nerve damage caused by the blunt trauma has left me partially paralyzed."
Pendergrast is in a wheelchair and receiving therapy to learn how to walk again. He's hoping to "regain any functionality in my lower body."
Article continues below advertisement
The former TV star shared: "The past 6 months have been lonely, depressing, scary, stressful, and difficult." He added, "I am fighting every day to stay sane, motivated, and in high spirits. It's the hardest thing I've ever had to do and I wouldn't wish it on my worst enemy. I have gained empathy, compassion, and gratitude through this and hope to gain more. If nothing else, I just want to be able to walk again."
Amid the medical nightmare, Pendergrast and Yerrid are raising their twins: son Logan and daughter Layla, who are 1 1/2. The babies were born two months early and spent time in the hospital's NICU, but eventually went home in February 2018; they are now doing well.
As RadarOnline.com readers know, MAFS has featured plenty of drama. Now fans' thoughts and prayers are going out to Pendergrast and his family.