Kim Kardashian To Rename Kimono Shapewear Line After Extreme Backlash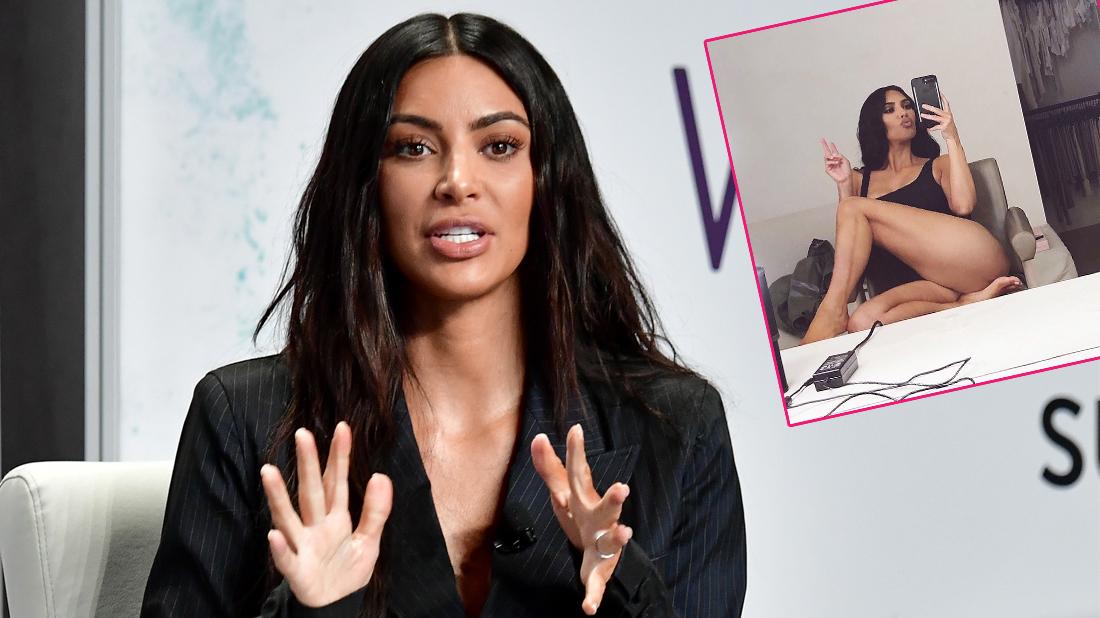 Kim Kardashian received so much backlash from her shapewear line name, Kimono, that she's decided to change it!
Six days after announcing her new venture, the Keeping Up With the Kardashians star took to Instagram to share the news.
"Being an entrepreneur and my own boss has been one of the most rewarding challenges I've been blessed with in my life," Kardashian, 38, wrote alongside a photo of her sitting in a closet wearing her shapewear.
Article continues below advertisement
"What's made it possible for me after all of these years has been the direct line of communication with my fans and the public. I am always listening, learning and growing - I so appreciate the passion and varied perspectives that people bring to me. When I announced the name of my shapewear line, I did so with the best intentions in mind," she continued. "My brands and products are built with inclusivity and diversity at their core and after careful thought and consideration, I will be launching my Solutionwear brand under a new name. I will be in touch soon. Thank you for your understanding and support always."
Her change of heart came after a string of online haters slammer her for naming her brand kimono, which is already the name of a traditional Japanese garment.
"Kim is rethinking her brand name for her new spanx company because she knows that her Japanese fans are super irate and she does not want to lose them," a source exclusively told RadarOnline.com.
"Kris was the one to come up with the name because Kris wanted to capitalize on the fact that Kimono was such a marketable word already. It is just really messed up and Kourtney and the other sisters think that Kim should change the brand name because it is so disrespectful," the insider continued.
Seeing her new name announcement this Monday, July 1, however, many fans praised her for listening to their remarks and reworking her line.
"Thank u Kim for listening !! ❤️ ?? We support growth, always x," wrote one user.
"Proud of you," wrote a second fan.
"That's dope of you....u could have easily said NOT CHANGING ANYTHING!! Big respect....we would have bought it either way," commented a third.