Disturbing Photos: Glammed-Up Joy-Anna Duggar Poses With Miscarried Baby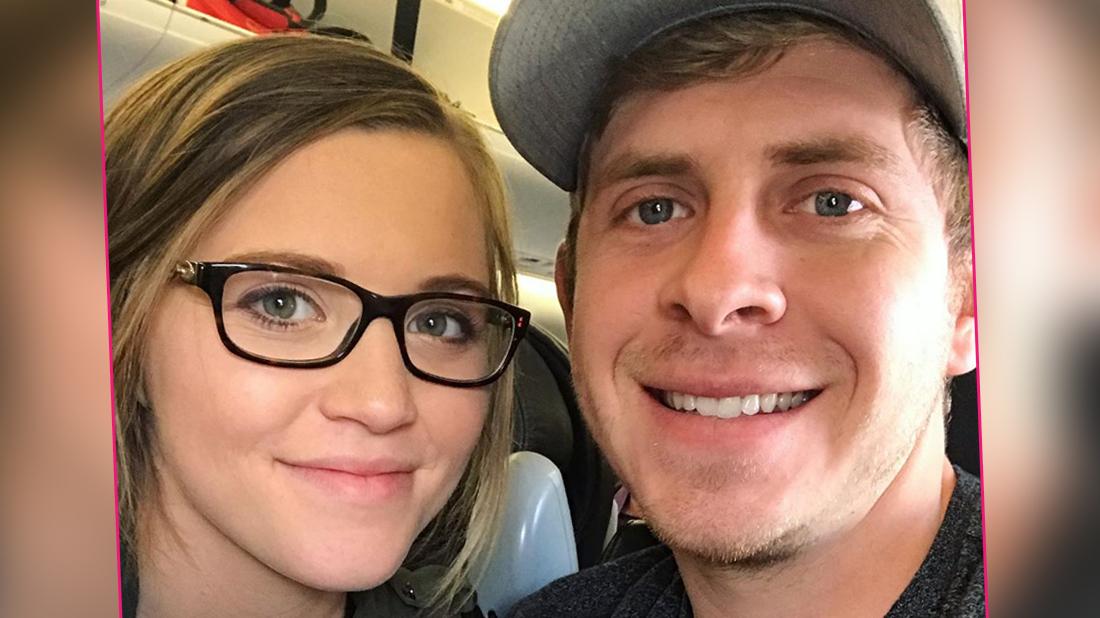 Just days after Joy-Anna Duggar announced the heartbreaking news that she suffered a miscarriage, she and her husband Austin Forsyth shared photos of themselves with their stillborn daughter in the hospital.
Posted on their joint Instagram account on July 5, Joy-Anna and her husband are seen gazing at their daughter's tiny frame on a hospital bed.
"We only had her for 20 weeks, Life is fragile and precious," the parents captioned the slideshow of photos. "Thank you all for your love and support! We can feel the prayers!"
Article continues below advertisement
The Counting On stars revealed on Wednesday, July 3 that their second child did not have a heartbeat when they went to their 20-week ultrasound appointment last month.
In the photos, Joy-Anna and her husband posed for their last moments with their baby girl, who was wrapped in a pink blanket and laid next to a tiny stuffed animal bear.
Joy-Anna added that she enlisted friend Carlin Bates to do her hair and makeup for the pictures.
Another photo posted on Joy-Anna's Instagram shows Duggar matriarch Michelle Duggar and her big sis Jill Duggar peering at the miscarried fetus.
Some fans were supportive of Joy-Anna and Austin's personal photographs, while others claimed the photo shoot was too much for the social media platform.
"Please save these intimate photos for yourselves. I know you have grown up in the spotlight but you are allowed to have moments all your own," one fan captioned with a heart emoji.
Article continues below advertisement
Joy-Anna and Austin said that they named their late daughter Annabell Elise. The name Annabell stands for "God has favored me," while her middle name, Elise, stands for "God satisfies," they explained.
"What a precious thing to know that when our daughter opened her eyes, the first thing she saw was the face of Jesus," the couple wrote on Instagram on July 3.
As RadarOnline.com readers know, Joy-Anna and Austin share a 1-year-old son, Gideon.