'Little People,' BIGGER World! Audrey and Jeremy Roloff Pregnant With Second Child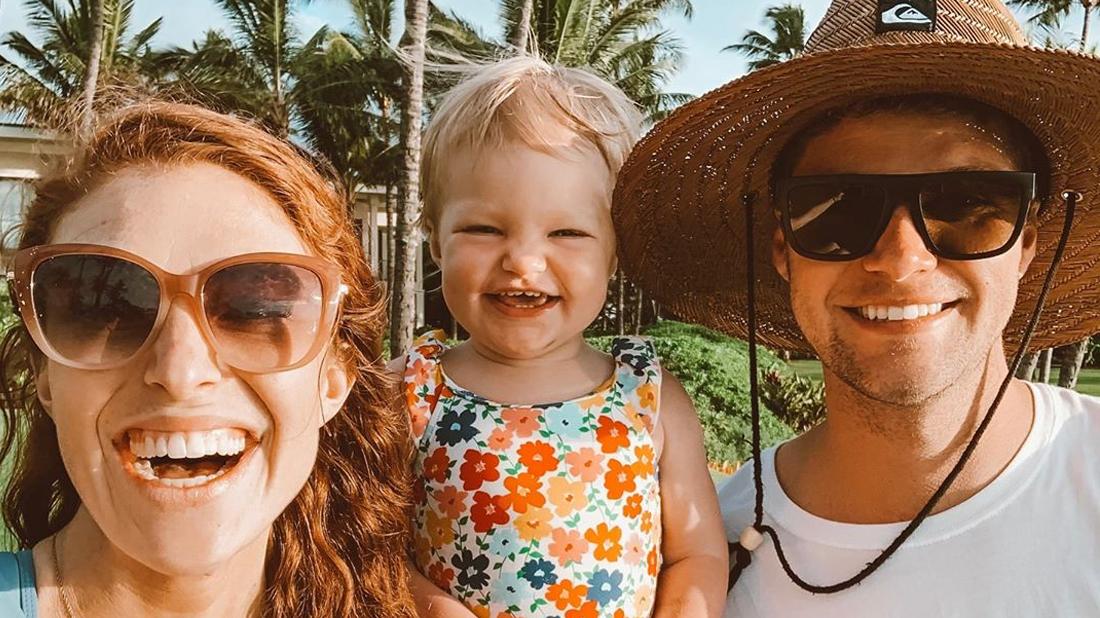 The Little People, Big World is getting a little bigger! Audrey and Jeremy Roloff are expecting their second child together.
The two shared the big news online Monday, July 1, showing off the new baby's sonogram as Audrey, 27, cupped her belly bump. She, Jeremy, 29, and 22-month-old daughter Ember were all smiles.
"Baby #2 is coming in January!!!" Audrey shared on Instagram. "Ember is gonna be a big sister! We are so grateful and excited for this little blessing to join our family."
Article continues below advertisement
The positive post was a welcome change from the much darker tone Audrey displayed just a week ago on Instagram.
"To be honest, the last few weeks have been hard on our marriage. We have been working through some things and let's just say there has been a lot of "heated fellowship," morning hugs missed, and date nights postponed," she shared under a post where she admitted to being vulnerable. "We are overworked and exhausted from the pace we've been running for too long. We know we need to slow down, but as Dallas Willard puts it, "we intend what is right, but we avoid the life that would make it a reality." Instead, we keep running, keep pushing, keep producing and keep squeezing all the margin out of our lives. It's robbing our joy, stealing our peace, and hindering our ability to love.
"If you've ever looked at or read a post from us and thought 'They must just have it all together,' Volume up for this one....WE DON'T. We fight, struggle, cry, and face challenges just like anyone. I'm saying this here because if you look at my Instagram feed from the past 3 weeks you don't see the long tearful conversations, the hurtful remarks, the compiling complaints, the critical spirits, the prideful inner dialogue, or our unloving and disrespectful attitudes. You don't see the full picture.
As RadarOnline.com has reported, the couple decided to leave their reality show last year, in hopes of focusing on becoming full-time social influencers.
"After 14 years, over 300 episodes, and 17 seasons, the time has come," Jeremy wrote on his personal Instagram page. A year ago I made the decision that this season would be our last. It has been an amazing run, and I can't say thank you enough to all of you who have watched and supported us along the ride."