'The Morning Toast's Claudia Oshry Claims Cuba Gooding Jr. Assaulted Her At 16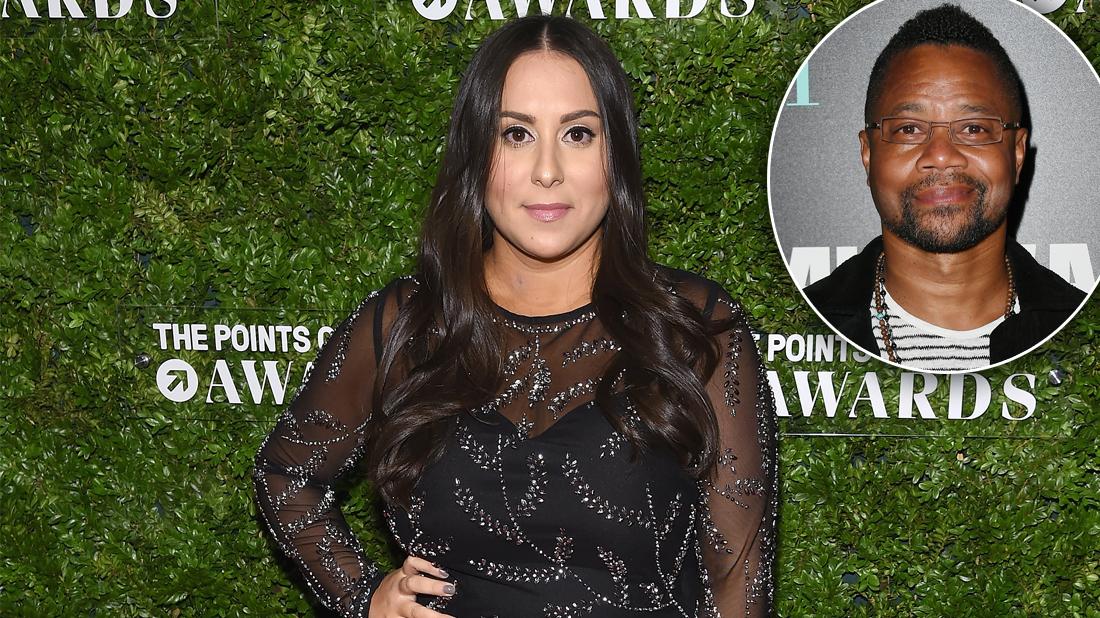 Cuba Gooding Jr. surrendered to the New York Police Department on Tuesday, June 13 after a woman claimed he groped her breasts at a Manhattan bar. But the incident isn't the first time the actor has been accused of sexually assaulting a woman, as The Morning Toast host Claudia Oshry shared her alleged story with viewers and listeners.
"All I have to say is, #MeToo," Oshry said on the Wednesday, June 12 episode alongside sister and co-host Jackie Oshry. "At the end of the day, I don't know if I've ever considered myself to be a victim of sexual assault because I'm not. There are people who are real victims and I would never compare myself to them, but yes."
Article continues below advertisement
Oshry, 24, claimed the alleged assault happened when she was only 16 years old.
"Cuba Gooding Jr. put his finger up my butt," she claimed. "I felt so, like, I don't even know what the right word is. Now it's kind of just become a part of who I am. It's part of my story."
Oshry, who runs the Girl With No Job Instagram account, explained how she uses the sexual assault as a "shtick" in her Dirty Jeans comedy tour.
"You want to put your finger up my butt without my consent? Fine. But I'm going to use it for all that it's worth," she said.
She then explained how other alleged victims often share their stories at her comedy shows.
"This is not the first time that I've heard, but this is the first time I've heard that police are involved," she said. "Good on this girl. How many girls is he going to grope before someone calls the police? Mine was 10 years ago! It's actually abominable how many people have come up to me and said they went through something similar."
Article continues below advertisement
She then explained why she didn't contact authorities at the time.
"I was a kid who was 16 underage at a club," she said. "I thought I was going to be in trouble for being in a club so I just shut my mouth."
A source exclusively told RadarOnline.com that Gooding "has been accused of predatory behavior around young girls in New York for decades."
As RadarOnline.com reported, the NYPD opened an investigation when a 30-year-old woman claimed he grabbed her breasts while at the Magic Hour Rooftop Bar & Lounge. She then got into a verbal altercation with the actor, as security stepped in.
Gooding turned himself in on Thursday, June 13.
An eyewitness told RadarOnline.com the actor seemed "extremely intoxicated" and had been at the rooftop lounge for hours.
Surveillance footage from the evening appears to show Gooding touching the accuser.
A rep for Gooding did not respond to RadarOnline.com's request for comment.