Ryan Phillippe Assault Accuser Fights To Deny His Request To Avoid Damning Deposition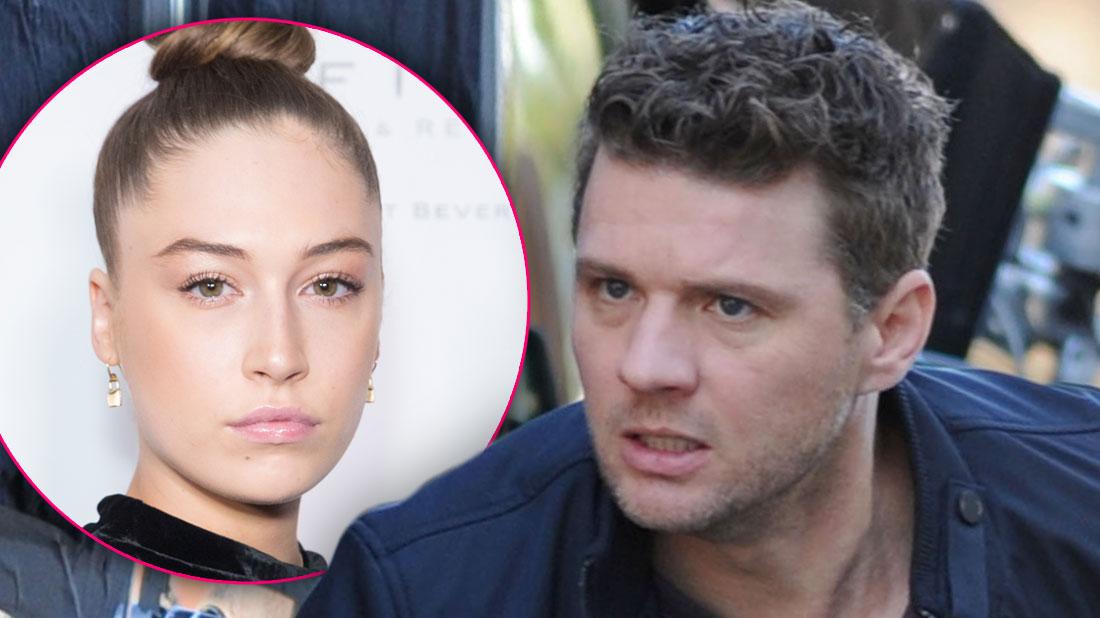 Ryan Phillippe and ex-girlfriend Elsie Hewitt continue to battle each other in court after she accused him of domestic violence. Reese Witherspoon's ex-husband filed a motion to shut down Hewitt's request to depose his ex-fiancée, who allegedly accused him of harassment. Now, RadarOnline.com can exclusively reveal she's fighting back against his demand!
In court papers obtained from Los Angeles Superior Court, Hewitt filed an Opposition To Defendant Phillippe's Motion For Protective Order on Monday, June 24, where he asked the court grant an order to prevent Plaintiff from deposing Paulina Slagter.
Article continues below advertisement
On April 22, 2019, Phillippe filed a Motion to Quash Plaintiff's Subpoena for Records to the Los Angeles Police Department.
Outside of Hewitt's 2017 police report, accusing him of assault and battery, he claimed he knew of no police report or protective order filed against him for domestic violence.
But the investigating officer stated Phillippe, 44, was the suspect on another crime report from March 26, 2017.
"The victim was his ex-fiancée of six years," the officer said of Slagter. "The suspect was sending harassing text messages to the victim. The criminal case was dropped. The suspect advised that he had to pay out to the victim."
Phillippe argued in his motion that Slagter's deposition testimony is "irrelevant" to Hewitt's claims.
"This court should deny Phillippe's Motion because the deposition of Ms. Slagter will test both Hewitt's claims and Phillippe's defenses," the court filing read. "This court should separately deny Phillippe's Motion because 'it is possible' that deposition testimony will lead to information that 'could be relevant or admissible at the time of trial.'"
Article continues below advertisement
In Phillippe's motion, he argued that deposition could only constitute inadmissible character evidence. She claimed his argument is incorrect.
"The parties presently have no idea what the Ms. Slagter will testify to," the court papers read. "As such, this court simply cannot decide at this point in time whether the testimony will or will not constitute character evidence that is or is not admissible at trial. As such, the character evidence objection is premature."
Hewitt is asking the court issue $3,822.50 in sanctions against Phillippe and his counsel.
"The court shall impose a monetary sanction under Chapter 7 against any party, person, or attorney who unsuccessfully makes or opposes a motion for a protective order, unless it finds that the one subject to the sanction acted with substantial justification or that other circumstances make the imposition of the sanction unjust," she argued.
Article continues below advertisement
Hewitt claimed the actor assaulted and battered her. She claimed the father-of-three was fueled by his alleged drug, alcohol and steroid abuse, which caused him to suffer from mood swings and bouts of uncontrollable anger.
In a recent deposition, he told her lawyers that he "attempted to pick her up like a baby" during a deposition.
"Nothing was changing and she was refusing to leave until she got into the bedroom," he said. "And at one point, I thought that I was going to try to remove her from the premises and set her outside and close the door. Because I didn't know what else to do."
He continued, "And at that point, it hadn't occurred to me to call the cops. I'm a famous person. I didn't want to bring that kind of attention to me and my house. And so I attempted to pick her up like a baby. Carrying. Like a child. With one arm under the back and one arm under the legs. And she was flailing. And I made it one step, and I fell back on my bottom, holding her. And that was it."
At the time of the court filing, he released in a statement, "I am saddened and disgusted by the false allegations being circulated about me. At the time these allegations were initially made, I fully cooperated with law enforcement and a thorough investigation was conducted. As a man, raised by women, in a household where women's rights, feminism and advocacy were very much at the forefront, I am sickened that my name can be found in any article where domestic violence of any kind is being alleged."
The statement continued, "Domestic violence is a very real and tragic issue faced by many women the world over and should never be used to vengefully slander or as a ploy for monetary gain. This is wrong. This is not who I am. Every one of my accuser's allegations are false."
Hewitt is suing Phillippe for $1 million.