This Program Is A Sure-Fire Way To Lose Weight And Keep It Off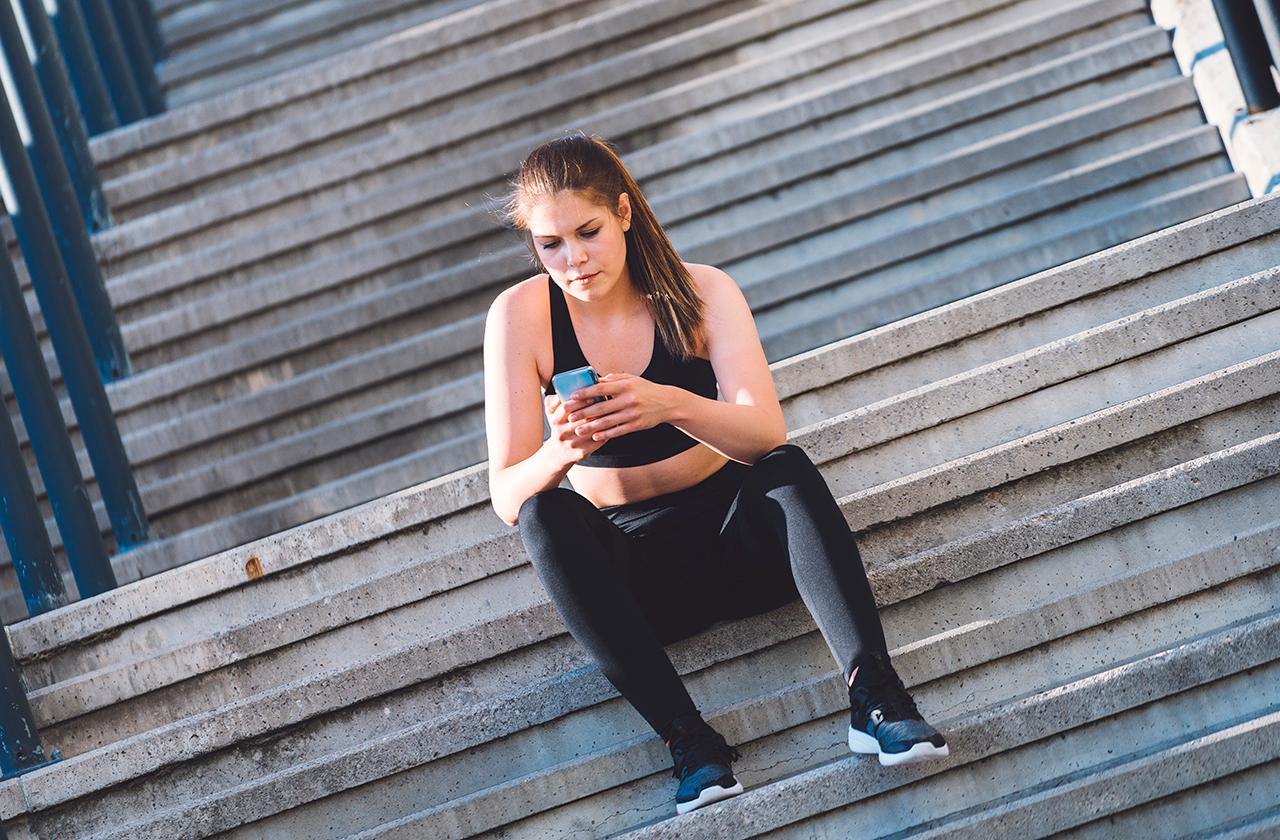 Let's face it: Between outdoor brunches, rooftop parties, barbecues and picnics, it's impossible to truly enjoy summertime while counting every calorie we consume and burn off. All that work we put into our bodies the remaining months of the year goes out the window, and we start the process all over again once the temperatures drop. That's no fun, is it?
Tired of the yo-yo dieting and workouts? We get it. That's where Noom comes in. Don't worry — it's not a diet, or a workout. It's not a magic pill, powder, or even something that promises overnight results. What Noom does do, however, is give results that aren't only dramatic (or subtle, if you're just looking to ditch those last five pounds) but sustainable.
Article continues below advertisement
Don't just call it a weight loss plan; Noom is a total lifestyle overhaul. By teaching how to make better decisions about food, fitness and more, the comprehensive weight loss app helps establish mindset changes. It's less "don't-eat-this" and more "pay-attention-to-these-habits." Instead of preaching about leafy greens and juice cleanses and the like, Noom employs cognitive behavioral therapy to help determine the best approach for us to hit our goals. Each plan is totally individual, and is based around the idea of our "Ultimate Why" — the reason we want to lose weight and our personal motivation (like being healthy for our kids, or feeling more confident in the workplace).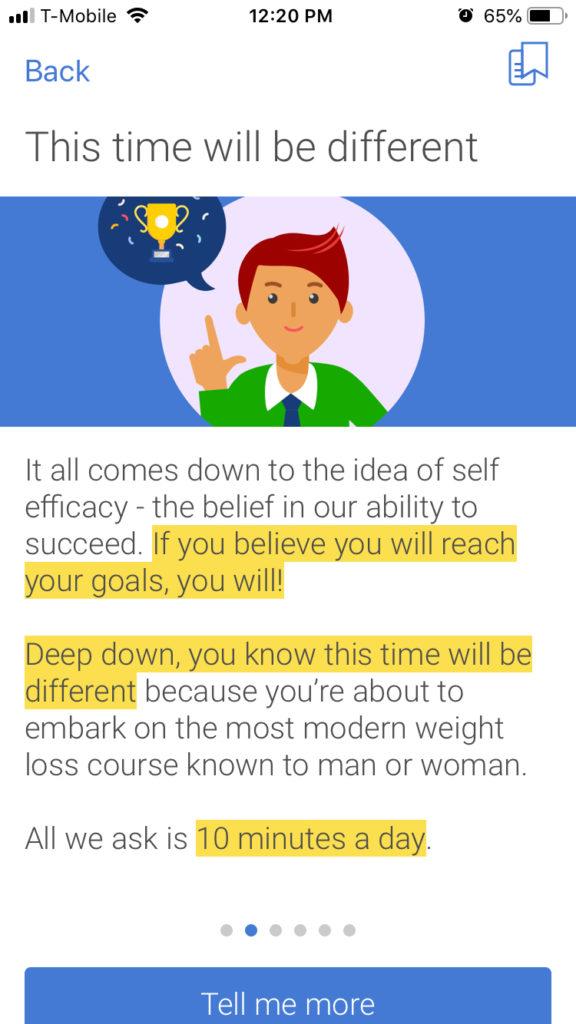 See it: Grab a two-week trial of Noom today!
The first step toward sustainable weight loss is the questionnaire. Not only does each user have to note their current lifestyle and habits, but also determine the best way to stay motivated. The journey to weight loss can feel lonely, but Noom ensures that there's always a cheerleader in our corner, letting us know they have our back. That support comes in the form of a coach trained in cognitive behavioral therapy; they're there to cheer you on, as well as hold you accountable by helping set goals and review food logs. If we feel ourselves slipping, they also help establish a customized S(tress)-O-S plan, so we can get back on our feet and stay there.
Article continues below advertisement
Over 80% of Noom users have tried other weight loss and successfully lost that weight, only to gain it all back. Instead of promoting a crash diet or one rigorous workout after another, Noom utilizes psychology and an individual approach to shedding any pounds. For those of us that don't have weight loss as an ultimate goal, the app is great for learning how to make effective lifestyle changes and adjustments to promote a healthy lifestyle. It's about conquering goals, whatever they might be. It's wellness through psychology, not just weight loss that comes at a high cost to our moods, bank accounts and overall well-being.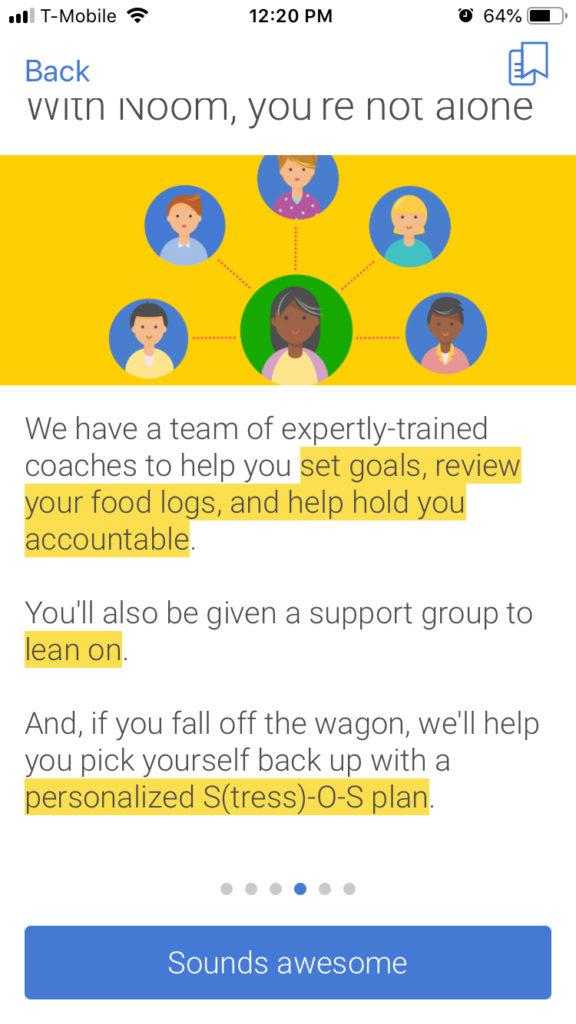 See it: Grab a two-week trial of Noom today!
The best part, however, is that Noom acts as a one-stop-shop for all things dedicated to your body. It has a calorie counter and fitness tracker, as well as a built-in pedometer to track steps. The difference between Noom and other weight loss plans is that Noom aims to educate each user on the best route to wellness, whether it's by including nutritional values in the food we're consuming or exercises we can do that don't even feel like exercising (think counting steps!) There are even plenty of recipes, so we aren't tempted by the siren call of our local fast food joint.
Article continues below advertisement
Once we fill out the questionnaire and determine the best plan of action to hit out goal weight, we really hit the ground running. Noom develops a road map for our goals that's easily digestible and super clear-cut, making the goal for each week feel like it's within our reach. From there, it's up to us to log our food and exercise, though with Noom's hundreds of recipes, articles, quizzes and more, we certainly plan on spending more than the requested ten minutes a day logged on.
No more absentminded sessions at the gym, unsure if what we're doing is even effective. No more forcing down cleanse after cleanse, only to binge when we can't take any more. Noom does more than just hold us accountable — it provides the support we need, too.
See it: Grab a two-week trial of Noom today!
RadarOnline has affiliate partnerships so we may receive compensation for some links to products and services.