Luann Slams Bethenny Amid 'RHONY' Feud: 'I Don't Owe Her My Life!'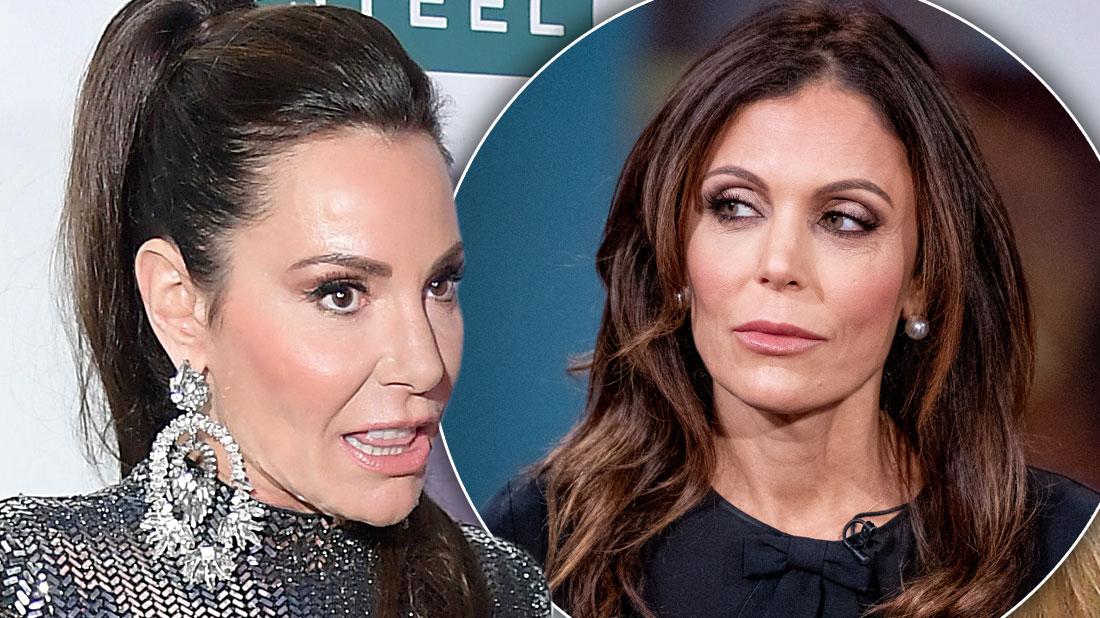 It seems Luann de Lesseps and Bethenny Frankel still aren't on the best of terms.
The Countess and Friends star responded to comments made during her co-star's appearance on Bravo's Watch What Happens Live with Andy Cohen.
As RadarOnline.com readers know, the reality stars got into an argument about de Lesseps' nonchalant post-rehab behavior. On the June 12th episode, Frankel, 48, called de Lesseps out for not caring about her friends after they'd assisted her amid her court case and rehab stint.
Article continues below advertisement
"Everyday it's about you!" Frankel fired on the RHONY episode. "I took weeks of my life for you! I had lawyers come to your house on a Sunday, I spoke to your kids, I sat outside your driveway to make sure you didn't drive your car, you almost crashed your boat and killed your friends."
On Thursday night, she elaborated on those comments amid her conversation with Cohen on WWHL.
"I went all in. I got her rehab paid for. So I just felt like, 'What the hell are you doing? Like, who are you? How are you so not self-aware?" Frankel said. "Even right after that moment, she was like, 'Well I've been going through a lot.' I don't want to be like, 'I've been going through a lot, but I've been through a little bit this year.'"
After getting wind of Frankel's thoughts, de Lesseps took to Twitter to react.
"I don't owe Bethenny Frankel my life, friends are there help each other out #WWHL," Luann tweeted on Thursday. "Friends don't keep tabs #WWHL. You don't help someone and throw it in their face #RHONY."
As RadarOnline.com reported, de Lesseps was arrested in December 2017 for trespassing in a Palm Beach hotel room, assaulting a police officer and disorderly intoxication.
The 54-year-old reality star violated her probation by drinking alcohol and was initially ordered back to jail by a Palm Beach County.
According to documents exclusively obtained by RadarOnline.com, de Lesseps later struck a plea deal and was ordered to weekly telephone counseling sessions with a psychiatrist and prescribed sobriety medication.