Kendall Jenner And Karlie Kloss Both Swear By This Serum To Look Well-Rested
Hollywood stars and models have grueling, busy schedules, but always manage to look flawless. Whether they're without a drop of makeup seen running errands or on the red carpet after full glam, they seem to all have the secret to glowing skin.
What might that secret be? It's this top-rated and cult-favorite serum, used by the likes of supermodels Karlie Kloss and Kendall Jenner.
A-listers, particularly models, have some of the most jam-packed schedules! From early morning call times to late nights, the last thing they're catching up on is their hours of lost sleep. That's where this product comes in as the key part of their nightly skincare routines to fake hours of sleep.
Article continues below advertisement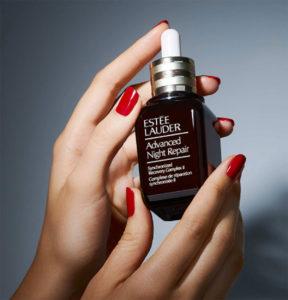 See it: Grab the Estée Lauder Advanced Night Repair for $100 at Dermstore!
The Estée Lauder Advanced Night Repair is the anti-aging serum that looks to reverse the hands of time. When applying directly to the face, this serum maximizes the power of skin's natural nighttime renewal with ChronoluxCB Technology to help reduce the signs of aging.
This product also claims that with continuous use every night, the skin will appear smoother, radiant and even more youthful looking!
Kendall Jenner includes this serum in her evening beauty routine, but it's not only for nighttime use. Karlie Kloss said in a video that she uses the Advanced Night Serum before applying makeup for a flawless finish even in the daytime.
"Contrary to popular belief, you don't have to just use it at night," the Estée Lauder global ambassador said. "You can use it any time you want."
So many reviewers seem to be loving it. The five-star rated serum has many calling it "super hydrating" and "perfect." One reviewer even claims it's "easily the best serum ever."