The Killer Bounces Back! Jerry Lee Lewis, 83, Leaves Rehab Center After Stroke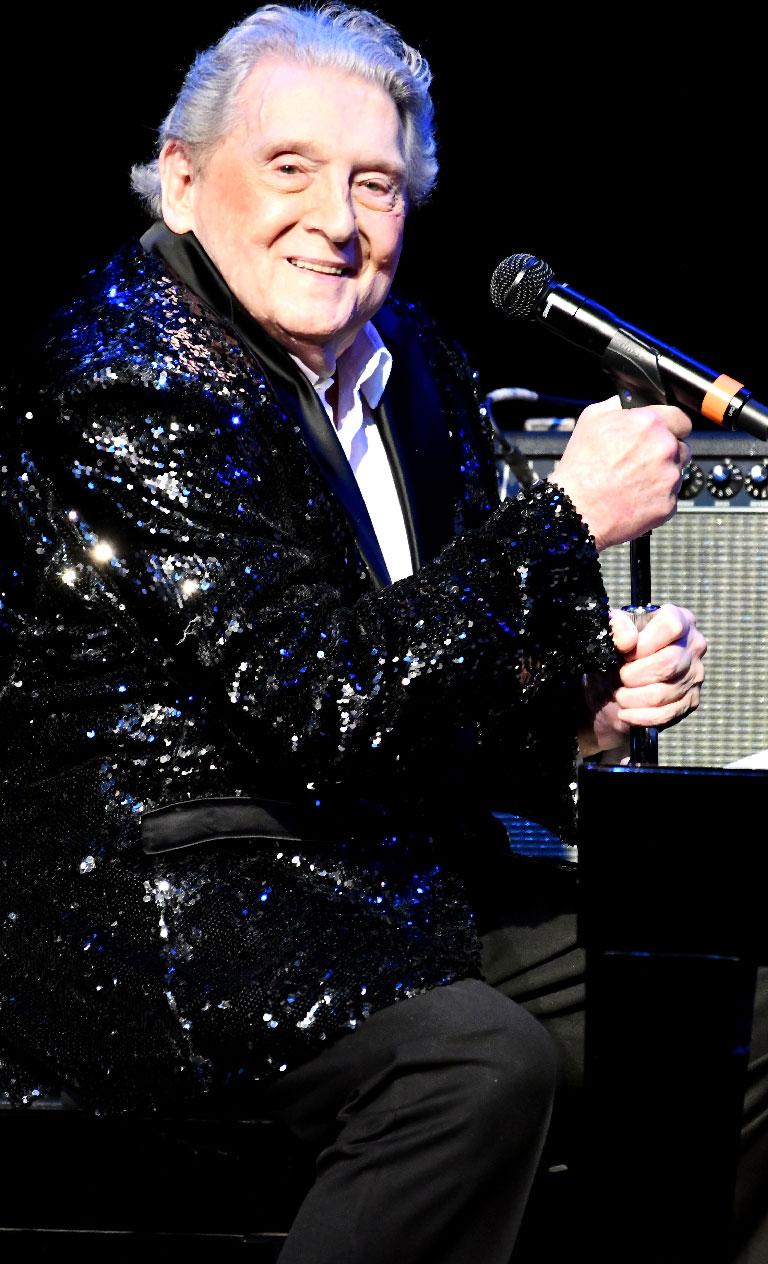 Jerry Lee Lewis has left a rehab center three months after being hospitalized following a stroke.
The 83-year-old music icon's rep told PEOPLE in a statement, "Jerry Lee Lewis is back home after a successful stay at a rehabilitation center following a stroke earlier this year.
"He is right on track to be back on stage soon and will be heading into the studio in the next couple of months to record a Gospel record."
Article continues below advertisement
The statement added, using Lewis' nickname, "The Killer wants to express his continued appreciation to his fans across the world for their continued thoughts and prayers."
As RadarOnline.com reported in March, the "Great Balls of Fire" and "Whole Lotta Shakin' Goin' On" singer's Facebook page announced that he'd had a "minor" stroke in Memphis.
He was in the hospital, then got transferred to a rehab center for further recovery. Now he's doing much better and is home.
Lewis, known for his energetic rockabilly piano playing that made him one of rock's pioneers beginning in the 1950s, has gone through years of controversy over his personal life.
He's currently married to his seventh wife, Judith Brown.
The singer known as "The Killer" shocked fans around the world when he made "child bride" and cousin Myra Williams his third wife.
As RadarOnline.com reported in 2017, the star sued his daughter and son-in-law, accusing them of abusing him and stealing his millions. But the suit was thrown out of court.
Due to his health battle, Lewis was forced to cancel performances scheduled between April and June 2019.
Now, however, he's back home and raring to record some new music!