Jenelle Slams 'Teen Mom' On Final Episode, As Husband Is Called A 'Crazy Animal'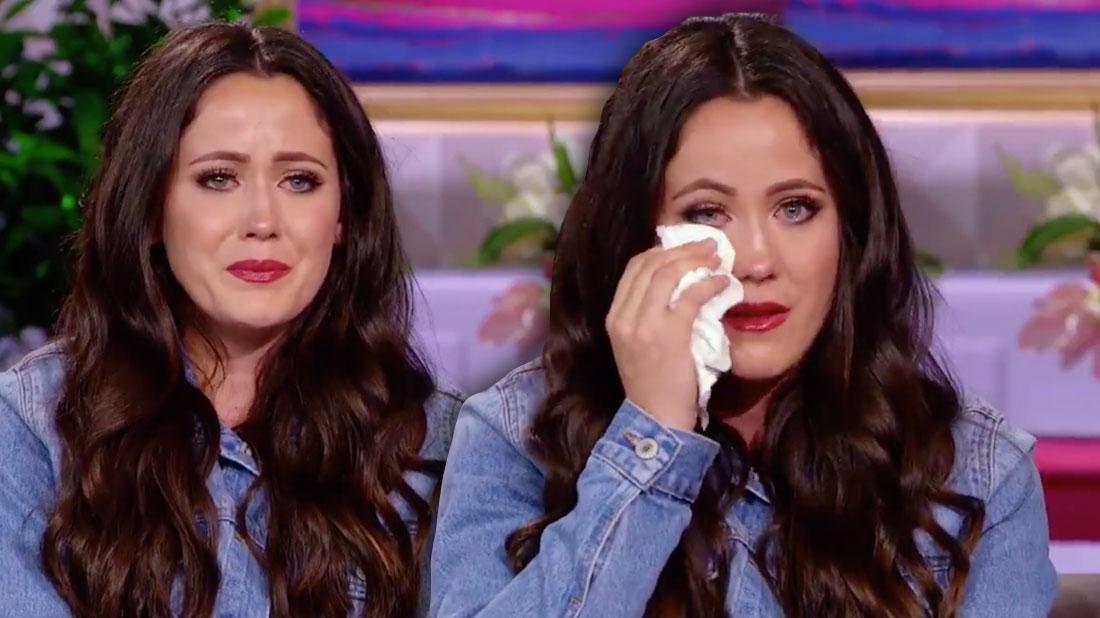 Article continues below advertisement
Throughout the season, Jenelle struggled with being unable to film with David.
"A lot of this season showed me not being with my kids," she said. "Literally just going on trips with my friends. It didn't show me changing diapers. It didn't show me getting ready for school. It didn't show any of that. People don't get to see anything."
When Nathan, who is the father of her son Kaiser, 4, joined the stage with her mom Barbara, who has full custody of Jace, 9, he revealed why he's fighting for full custody.
"I think I have a lot more one-on-one attention," he said. "Over there is kids constantly. There are a lot of things I disagree with."
When asked if David is an issue, Nathan responded, "Yes, 100 percent."
"I'm not pulling a child away from his mother," Nathan said. "I still want Jenelle to be 100 percent involved in his life. Even when it comes to phone calls, I want to pick up the phone and call and make sure Kaiser is doing ok. She has severed that tie. I can't communicate. I don't know if it's because of her or David. I have no communication with my son unless it's on the weekends."
Article continues below advertisement
He said of David, "I can't hold a civil conversation with that guy. He's a crazy animal!"
When Barbara was asked about David, she responded, "I think everything is going alright over there."
Andrew Lewis, who is Jace's father, then joined them on stage. He explained how he wants to see Jace, but hasn't even after "busting" his "a**" and getting himself "straight."
Barbara fired back, "Jace doesn't even know him. You can't show up one day and say I'm his father and not see him for two years. You need to be consistent. Jace has never got one card, gift, phone call, nothing."
At the end of the episode, it was announced that Teen Mom: Young and Pregnant star Jade Cline is replacing Jenelle.
The new season of Teen Mom OG airs Monday at 9/8c on MTV.