Hollywood 'Freaking Out' As Pleasure Palace Goes On Market!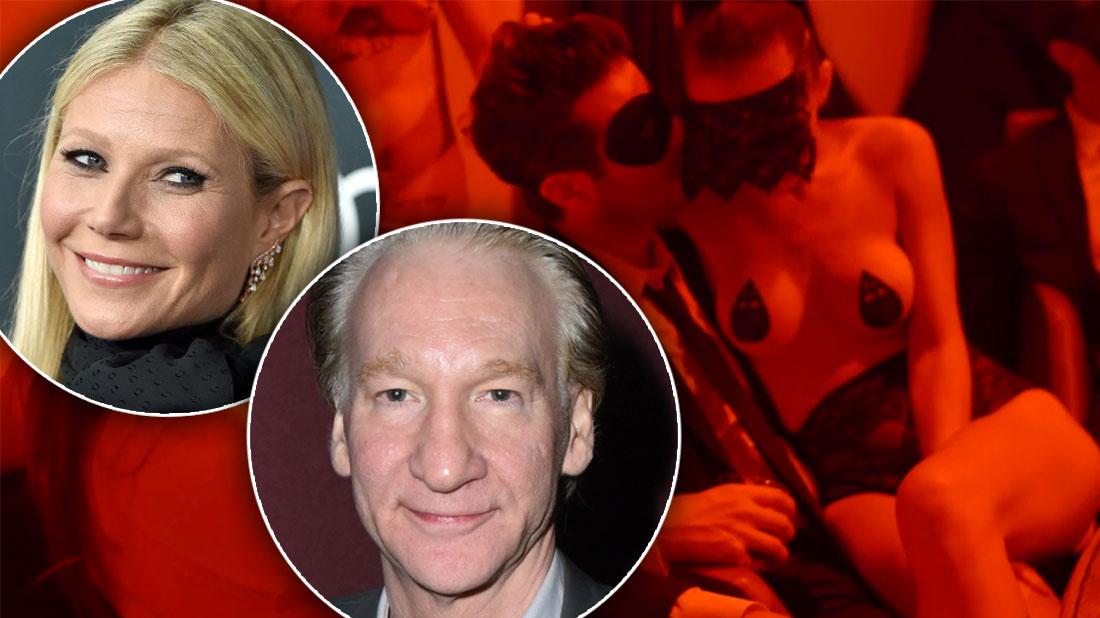 Tinseltown's most notorious sex club is up for sale — and Hollywood stars are terrified their darkest secrets will be exposed!
A bidding war has begun for Snctm, an X-rated private sex palace where members pony up $75,000 a year to attend undercover orgies in town and at locations around the globe.
But when the scandalous business changes hands, the most intimate details of its well-heeled members will go with it!
Article continues below advertisement
"That's got everybody freaking out," an insider exclusively told RadarOnline.com. "Every member is required to provide personal and professional profiles, along with revealing photos when they register — plus details of their most intimate fantasies."
"If that stuff got released to the public or is even filtered out through the dark web — or the 100,000 people on Snctm's mailing list — careers and families will certainly be destroyed!" added the insider.
Since February 2013, the high-class hotspot has been operated by Damon Lawner, whose risqué business has entertained marquee names including talk show host Bill Maher, Oscar-winning actress Gwyneth Paltrow and her producer hubby Brad Falchuk.
Paltrow has even promoted the elite club on her Goop lifestyle blog — and is among the names of potential buyers.
Snctm's home base is a high-security Tudor mansion in Los Angeles, but 48-year-old Lawner sets up erotic masquerade balls and steamy pool parties in New York during Fashion Week, in Miami for the Art Basel festival and throughout the month of August in New York's Hamptons for sinful summer getaways.
Article continues below advertisement
The website also promotes masquerade soirees in Moscow and London.
But Lawner — who launched the lusty club after being inspired by the steamy Tom Cruise and Nicole Kidman movie Eyes Wide Shut — admitted his association with Snctm led to his own divorce from actress wife Melissa.
He recently confessed he could have lived a "deeply fulfilling" life had he stayed on the "picket fence" path, explaining: "Instead I chose to absolutely follow my dreams. I gave up the only thing I love and care about in this world."
In an email to Snctm's members — which was exclusively reviewed by RadarOnline.com — Lawner said, "I'm going to hand over the keys to the kingdom to the first person or group that comes up with a $1,000,000 all-cash offer."
Now his rush-to-the-door exit strategy is exactly what has his closeted membership holding its breath.
"If he's going to grab the first offer he gets, it could go to anybody," an insider said. "And if it's somebody who isn't as security conscious, lives may be ruined!"