Blac Chyna Blasts Ex Rob For Demanding Daughter Dream Not Appear On Her TV Show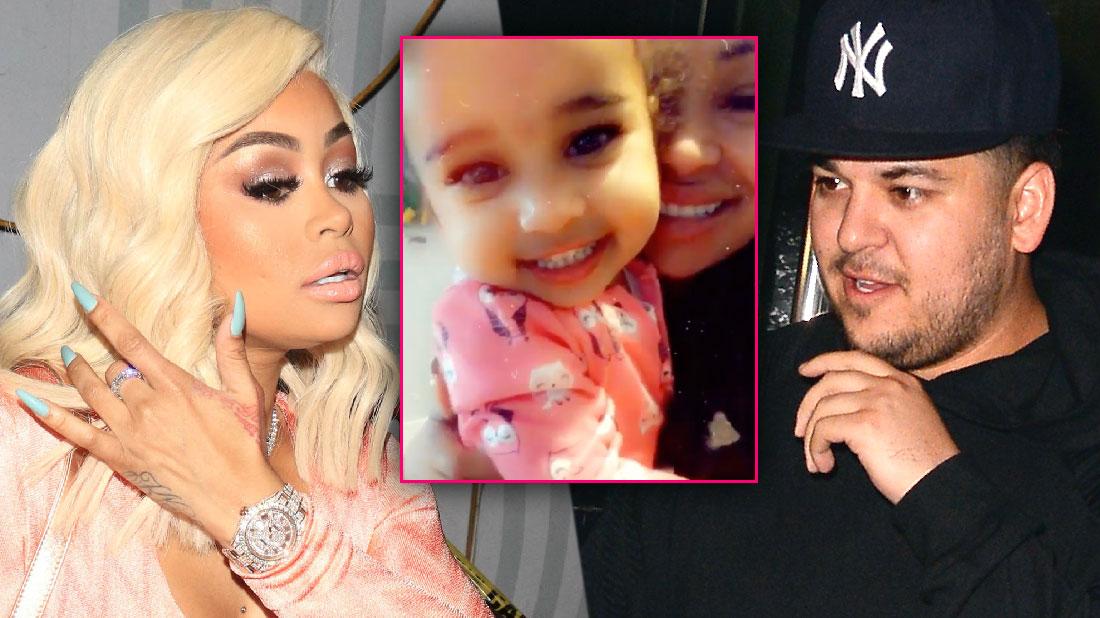 Happy Father's Day weekend!
Blac Chyna is on the warpath against her ex Rob Kardashian after he sent her a stern legal letter demanding that their daughter Dream not appear on her upcoming reality TV show.
On Saturday, June 15, the day before Father's Day, Chyna, 31, shared an Instagram statement about her frustration over Dream, 2, not appearing on The Real Blac Chyna.
She wrote, "As Executive Producer of my show, It is very unfortunate that Rob could not simply have an adult conversation with me 'the mother of his child,' Dream Kardashian appearing on my show 'The Real Blac Chyna. Had Rob contacted me directly rather than through his attorney Marty Singer, Rob would have learned about Dream participation in the show."
Article continues below advertisement
Rob's baby mama continued that she "would never allow" her daughter to be "subjected to long hours on the set."
Chyna also dissed Rob's family's reality show, asserting that, "I also would have pointed out to Rob the hypocrisy of his family's insistence that Dream appear on 'Keeping Up with the Kardashians' in the family's desperate attempt to boost the dismal ratings for their stale and contrived show, without my approval."
MORE ON:
Keeping Up With the Kardashians
She claims Kris Jenner and company staged an entire plot around her daughter, "Including an entire scene being Dream's birthday party, againwithout my consent."
As RadarOnline.com reported, in 2017, Chyna and Rob, 32, settled their messy battle over their little girl, agreeing to joint custody. She's landed her own reality show. But recently, Chyna dragged Ryan Seacrest into her bitter legal battleover the cancellation of her reality show with her now-ex, Rob & Chyna.