Bethenny Frankel's Ex Jason Accuses Her Of Lying On Heated Final Day Of Custody Trial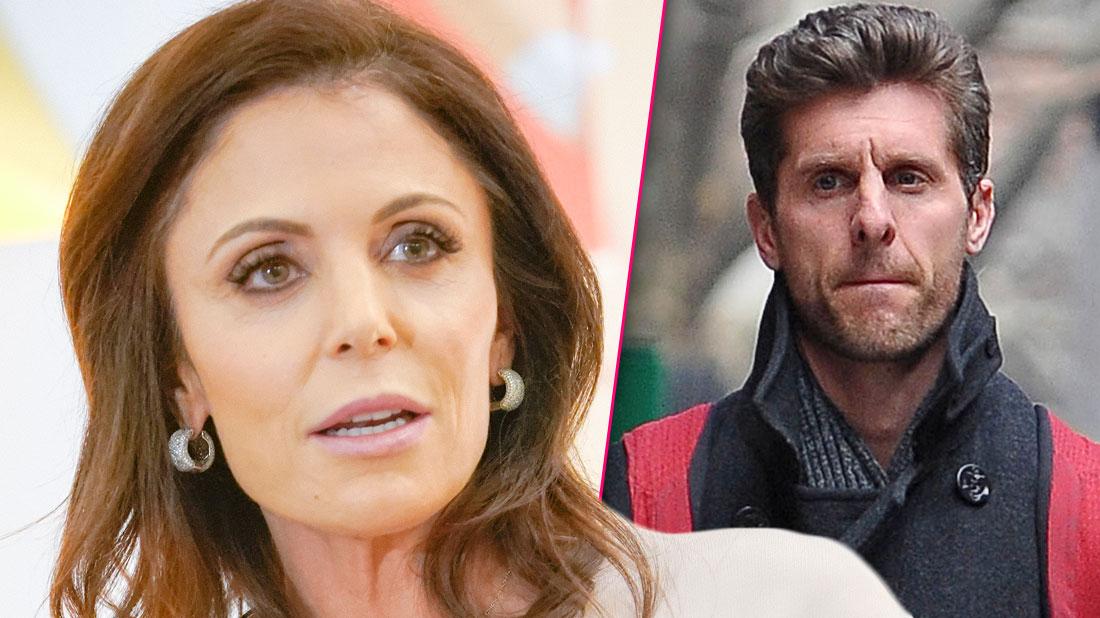 Bethenny Frankel and ex-husband Jason Hoppy appeared in Manhattan Supreme Court before Judge Michael Katz on Friday, June 21 for their final day of what has been a contentious custody battle over their 9-year-old daughter, Bryn. RadarOnline.com can exclusively reveal Hoppy accused The Real Housewives of New York star of lying throughout the trial!
Frankel, 48, alongside her lawyers, wore a white blouse with black pants for the court day. Hoppy, 48, came to court in a black suit. Both, as usual, sat on opposite sides of the table as the hearing began.
Article continues below advertisement
Frankel's lawyer, Allan Mayefsky, cross-examined Hoppy when he took the stand.
"Mr. Hoppy, do you recall that counsel showed you at your beginning testimony an email that you sent to Frankel on Mother's Day?" he said, as Hoppy responded, "Yes."
When Mayefsky claimed he sent the email to "distract from the abuse," Hoppy responded, "I know what you're doing, my mind set has completely changed since."
As RadarOnline.com readers know, Bethenny has accused her ex-husband of "abuse" and "torture" since their 2012 split.
Hoppy continued, "I've accepted the fact that Bethenny is who she is. She strong-willed, she does what she wants. Her actions, her behavior, I can't control. I've moved on. I have no opinion of what Bethenny does outside our daughter. I have no interest in sparring with her anymore. I have no interest in violating the parenting agreement. I care about Bryn."
He continued that since December 2016, he set aside their differences and moved on. His arrest for stalking and harassing Frankel in 2017 was "an epiphany," he claimed. The charges were eventually dropped.
Article continues below advertisement
"With the help of Dr. Arnold, I've moved on and realized I can't control what she does," he said.
When asked if Hoppy wants to take Bryn from Frankel, he responded, "I'm not the one filing the motion. No."
Mayefsky then brought up voicemails that were played in court from 2015.
"There have been consistent voicemails you sent critical of Bethenny, yes?" Frankel's lawyer asked, as he responded, "Not consistent."
When the lawyer asked if Frankel is lying, he responded, "Yes."
"She is," Hoppy said. "There are a lot of things I don't agree with that Bethenny has claimed throughout the trial."
When Hoppy's lawyer objected to a question asked by Frankel's attorney, Judge Katz went off.
"Why is everyone raising their voice?" the Judge Katz asked. "If anyone should be raising their voice, it's the judge and I'm not, so please don't.'"
Article continues below advertisement
Hoppy's witness, who is the mother of one of Bryn's school friends, also took the stand.
The witness claimed Frankel and Hoppy are "cordial" and haven't argued at school events. The last time she saw them on June 17, 2019, they "both seemed fine."
"He's a good, loyal father," she said. "He cares about Bryn and wants her to be happy."
Frankel's boyfriend, Paul Bernon, who has been with her throughout the trial, was also in attendance. They were seen walking into the courthouse together through the back entrance.