Steve Harvey's Nightmare: Daughter Lori's Cheater Ex Welcomes Love Child 3 Months After Split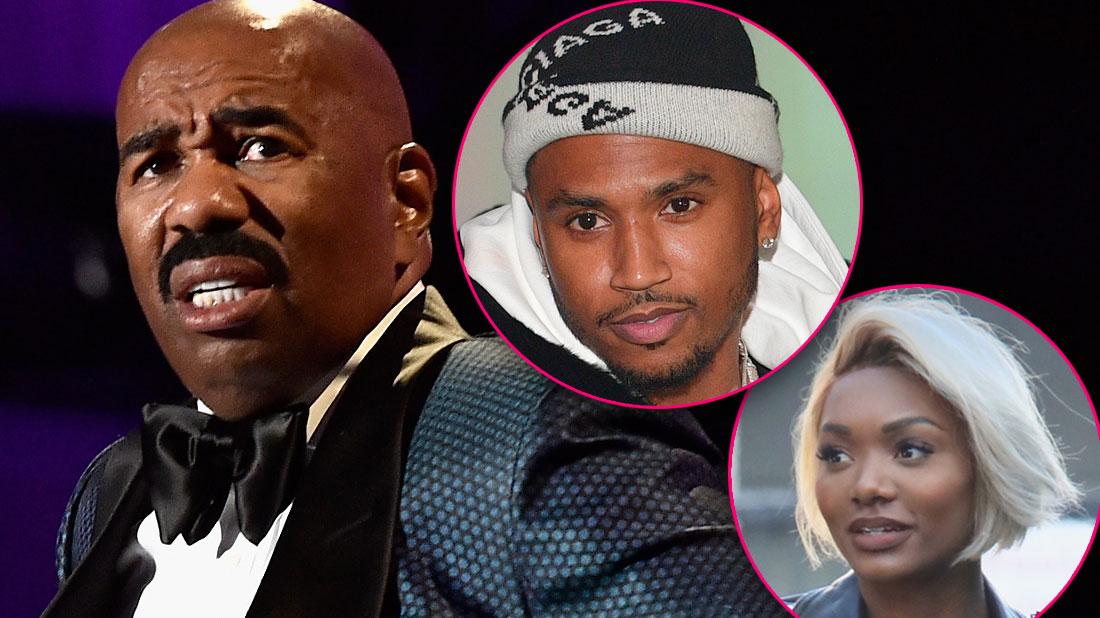 Lori Harvey's bad news ex, Trey Songz, just welcomed a love child with another woman!
This Friday, May 17, the singer shared an Instagram photo of his baby boy, Noah, writing: "We are blessed and overjoyed. Peace."
He also shared a snap of him holding the newborn's adorable foot.
As RadarOnline.com readers know, Trey, 34, dated Steve Harvey's daughter, Lori, 22, from December 2018 to February 2019, which means they were in a relationship while Noah's mother was pregnant with his child!
Article continues below advertisement
RadarOnline.com previously reported Steve, 62, has never been a fan of Trey. When he and Lori started dating, a collection of girls, including porn star Brittney Jones, blasted him as a cheater. Some even exposed text messages between them to prove he was two-timing Lori.
One of them told RadarOnline.com Trey never stopped talking to his other girls while dating the model, and was only using her to promote his music. What's worse, Trey also has a history of allegedly abusing women, including a former lover who claims he threatened to kill her over aborting his child.
"Steve found out Trey has a lousy history as an abusive boyfriend and a cheat, and he's worried sick Lori will wind up hurt," said one insider. "But he can't help but feel this is payback for his cheating and philandering," continued the insider, adding, "Steve will urge Lori to be careful, but she's not listening. She's an adult and her own person now."
Though Steve is surely not happy with the news of Trey's love child, Lori doesn't seem to have any hard feelings, as she congratulated his ex in the comments section of one of his posts.
"Awww that little foot ? happy for you T!!! ❤️" she wrote.