Steve Harvey's Wife Rocked by Bombshell Memoir From Her Ex-Husband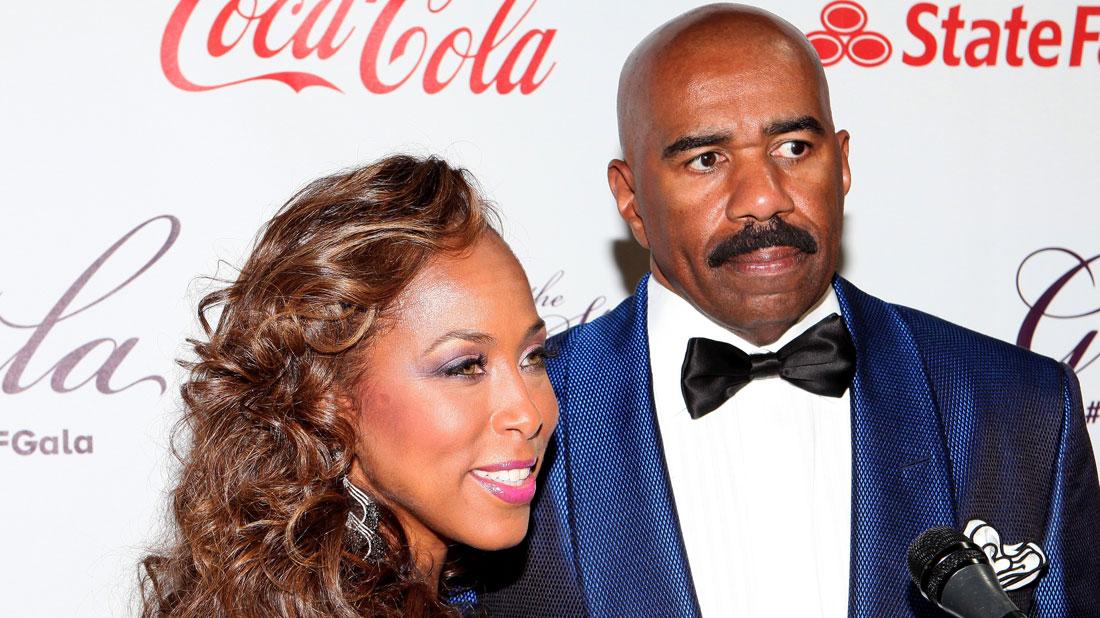 The drug kingpin ex-husband of Steve Harvey's wife Marjorie has penned a memoir that threatens to blow the lid off their marriage and run-ins with the law.
"I wrote two-thirds of the book in prison," Jim Townsend exclusively told RadarOnline.com.
While Townsend noted he "had reservations" about sharing his explosive story because of his kids, he decided to go ahead with the project — whether his ex, 62-year-old Harvey's current wife, likes it or not.
Article continues below advertisement
"I have no allegiance to Marjorie, she showed her hand," he blasted. "I'm going...tell my story. It don't matter if she knows about it."
As RadarOnline.com previously reported, the FBI and DEA began investigating Marjorie in the early '90s while she was married to drug lord Townsend, 70.
The two agencies reportedly suspected Marjorie, 44, played a role in the drug ring, and authorities told Townsend that "his wife would be arrested, as the agents believed they had substantial evidence of her own illegal activities" if he didn't cooperate.
Townsend was eventually indicted for attempting to buy 40 kilos of cocaine and sentenced to life in prison. He served 26 years and was released in January 2017 after being granted a pardon by then-President.
Marjorie, who was never charged with any crime, split from Townsend less than five years into his sentence.
"I'm pouring my heart out," he said of sharing all his and Marjorie's explosive secrets. "No one knows what happened but me and Marjorie."