More Teigen TMI! Chrissy Falls Down The Stairs And Shares Nasty Injury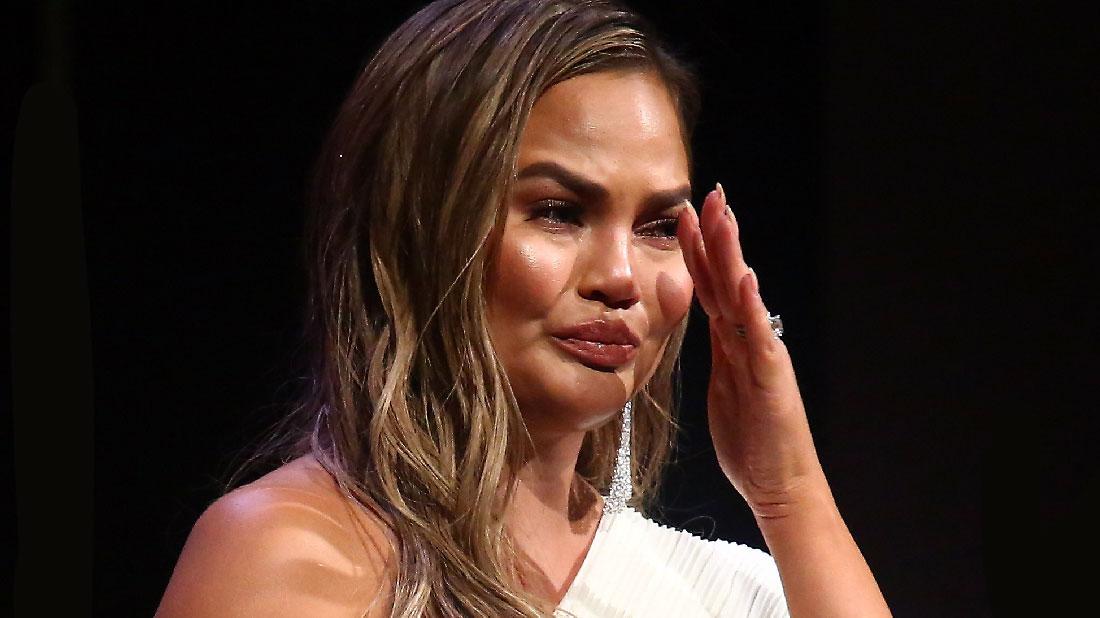 Chrissy Teigen is known for her TMI moments and on Saturday, May 25, she revealed that she'd fallen down the stairs at home and badly injured herself.
The next day, on Sunday, John Legend's model wife said on Twitter that she would be convalescing without him as the singer is traveling.
"I fell down a flight of stairs…and all john did was leave to Aruba," she wrote. Not holding back, Teigen, 33, tweeted out a video that showed her badly bruised leg, telling fans, with a shaky voice, "You wanted to see it? Well, here you go." A follow-up photo revealed Teigen had several deep purple bruises all over the leg.
Article continues below advertisement
Teigen is known for oversharing and various mishaps. When she was NBC's New Year's Eve show co-host to ring in 2019, fellow host Leslie Jones accidentally hit her in the face with an umbrella after the big ball drop!
The hilarious fail video went viral.
Teigen has discussed "vaginal steaming," showing photos on social media of herself squatting over a bowl of steaming water. The practice is believed to cleanse the vagina and help regulate menstruation and ease period cramping. She never hesitates to write about her family on social media, revealing her and Legend's son Miles needed a helmet for a "slightly misshapen head." Mother of two Teigen has also exposed how she got veiny boobs due to breast-feeding.
In a selfie video at the time, she said sadly, "Please look at my veins going to my milky boobs. What is this?"