Meghan's Secret Birth: Markle Hired Private Car & Security For Hush-Hush Hospital Trip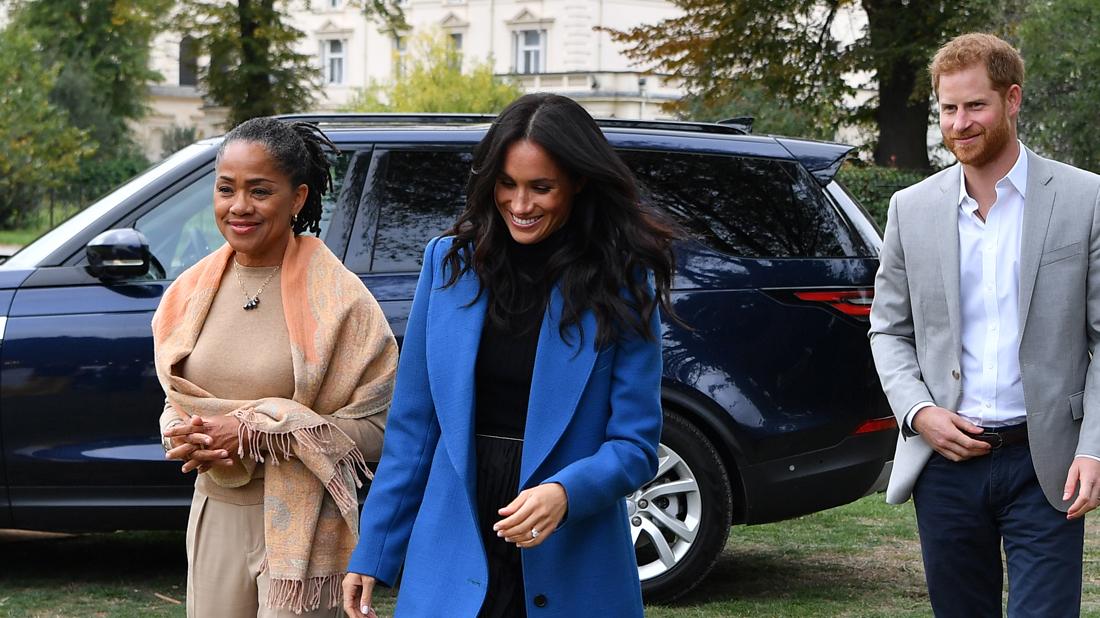 Meghan Markle did everything in her power to keep the birth of her royal baby secret — and fans are not pleased.
The diva duchess was so intent on not being spotted on her way to the hospital that she demanded royal security use a secret decoy car to take her to the maternity ward!
A source exclusively told RadarOnline.com that they also staged "decoy dummy runs" to distract photographers and royal fans from the real action.
Article continues below advertisement
The insider said Meghan, 37, was secretly shuttled into Frimley Park hospital, near her and Prince Harry's newly-renovated Frogmore Cottage home, in a Toyota Previa, to avoid being seen.
"Dummy" corteges of police escorts and cars with tinted windows were also deliberately put on display near Meghan and Harry's home to confuse paparazzi who were desperate to snatch an image of her going to the hospital.
"In typical fashion, Meghan turned her labor into a Hollywood-style production," the source said. "There were reports by fans all last week of official-looking police escorts near her home, and everyone thinks she asked royal security to put them on display deliberately to confuse fans and photographers."
London residents are now slamming the former Suits actress for wasting taxpayers' cash on her ultra-private birth antics.
Article continues below advertisement
"It was such a waste of money and shows her total disregard for the British taxpayers," continued the insider.
The Toyota in which Meghan was driven to Frimley Park hospital is thought to be the same car which was used to ferry her around London when she first started dating Harry.
RadarOnline.com readers recall the pair received much backlash when they revealed Meghan would not be posing on the hospital steps with her newborn like Kate Middleton, Princess Diana, and others royal mothers. In a statement, she and Harry, 34, said they would release the first image of their baby after having quietly celebrated as a family.
The two welcomed a son this Monday, May 6, and have not yet chosen his name! In an interview this morning, Harry said fans will get to see the son in two days.
"Part of the royals' duty is to please the public as they pay their salaries," said the source. "Meghan has just made a happy event bitter for a lot of people."