Royally Snubbed! Meghan's Estranged Dad Heartbroken After Birth Of Her First Child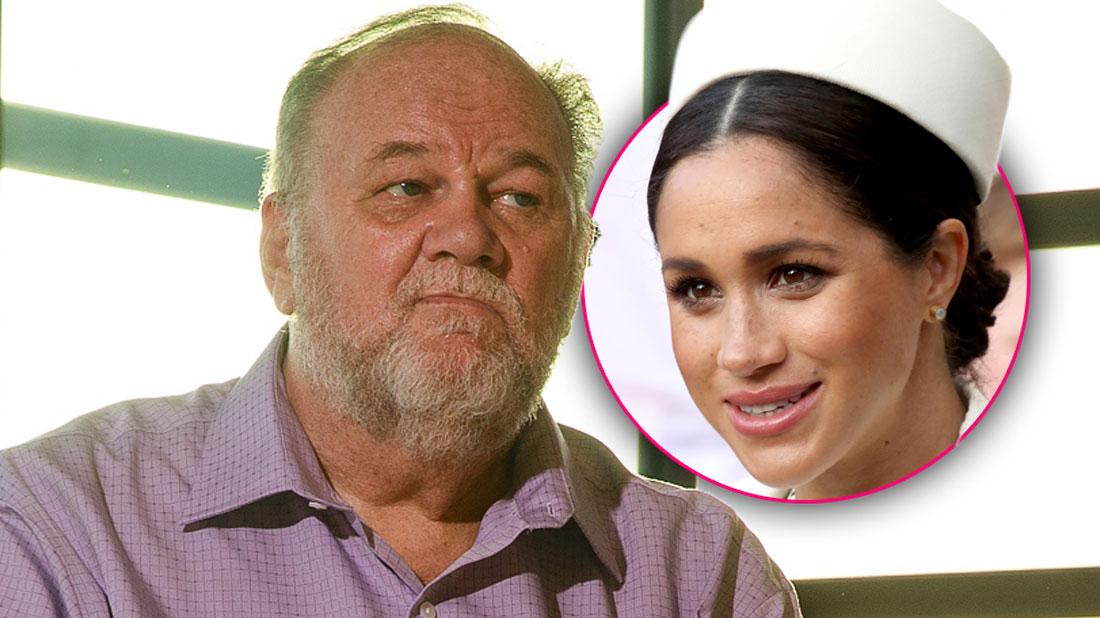 RadarOnline.com has exclusively learned Meghan Markle's estranged father, Thomas, was "stunned and heartbroken" to see news his sixth grandchild had been born.
"He's as devastated as any grandfather would be who isn't being given the chance to see his grandchild," a friend told Radar, "but the heartbreak is even more intense for him as it is going to be one of the most famous children in the world."
Article continues below advertisement
The source noted Meghan's former Hollywood lighting director dad found out about the news "over a lonely junk food breakfast."
The Duchess of Sussex, who gave birth to a 7-pound, 3-ounce baby boy on the morning of May 6, made her father feel even worse when the official birth announcement proclaimed his 62-year-old ex-wife, Doria Ragland, "is overjoyed by the arrival of her first grandchild" — but completely omitted his name.
"He's still devastated Meghan still hasn't spoken to him since before her wedding, and the arrival of this child is more than bittersweet for him — it's heartbreaking," said the pal of Thomas, 74.
Tragically, Thomas, who lives in Rosarito, Mexico, may never get the chance to see the newborn. According to locals, the ailing senior has been looking "unwell" lately.