Leah Remini's Family Adopts Sister's Ex After He's Disowned For Leaving Scientology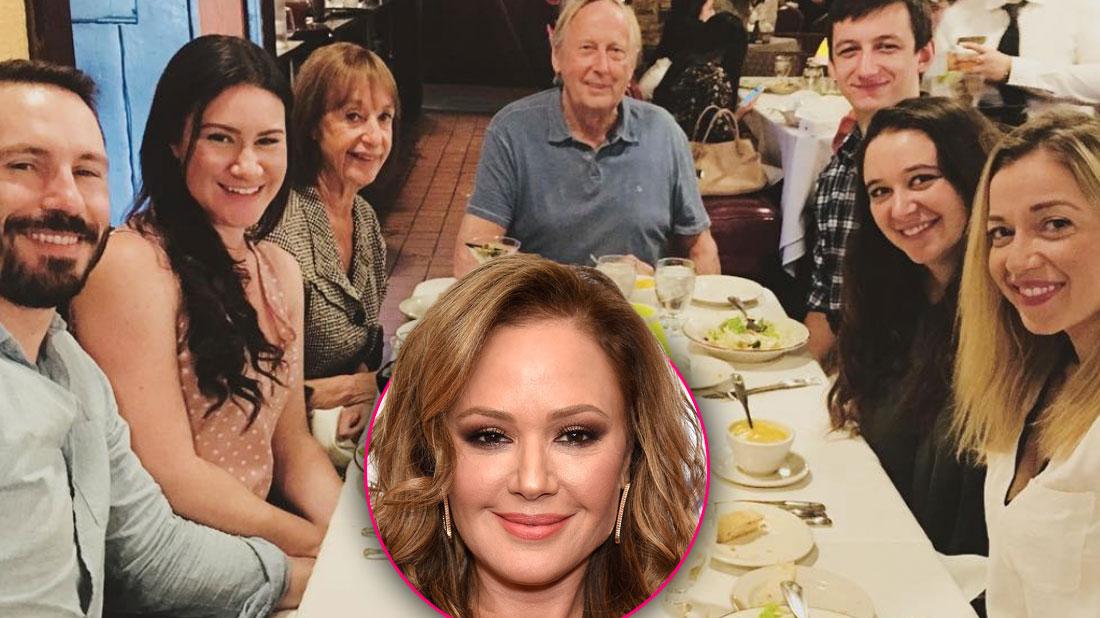 Leah Remini's sister Shannon Farrara divorced from her husband – but he's still part of the family! The actress revealed her family adopted William Kilmartin after his own relatives disowned him for leaving the Church of Scientology.
In a birthday shout out, Leah captioned a series of Instagram photos, "Wishing you a happy birthday too @williamkilmartin! I know this day is hard for you: you lost your mother (Rest In Peace), and then when you left the church of Scientology, the rest of your family decided to disconnect from you. But you are a part of our family now, and we feel blessed to have you. We love you!"
Article continues below advertisement
In one photo, William is standing alongside fiancée Brianne and Leah's parents George and Vicki. Leah's mom is holding a certificate that read, "Certificate of Family Membership."
Los Angeles Superior Court could not confirm the adoption.
As RadarOnline.com broke, William, who appeared on Leah's short-lived reality show It's All Relative from 2014 to 2015, filed for divorce from Shannon on August 12, 2016. They married on August 16, 2008.
In court papers obtained from Superior Court of California in Los Angeles County, he cited irreconcilable differences. Kilmartin requested the court terminate his and Farrara's ability to request alimony.
The divorce was granted on May 19, 2017.
Neither party was awarded spousal support. Kilmartin paid $18,000 to Farrara for her interest in their Valencia, California home. All finances and debts were mutually split between the couple.
Only one day after Kilmartin filed for divorce, he showed off his new girlfriend Brianne Smith on Instagram. They got engaged in 2018.
Despite the divorce and new romance, Kilmartin remained close with the family, as they are often photographed together on social media.
Remini has spoken out against the Church of Scientology after leaving in 2013.