Look Away, Katie! See Jamie Foxx Bomb On 'The Jeffersons' Live By Fumbling Lines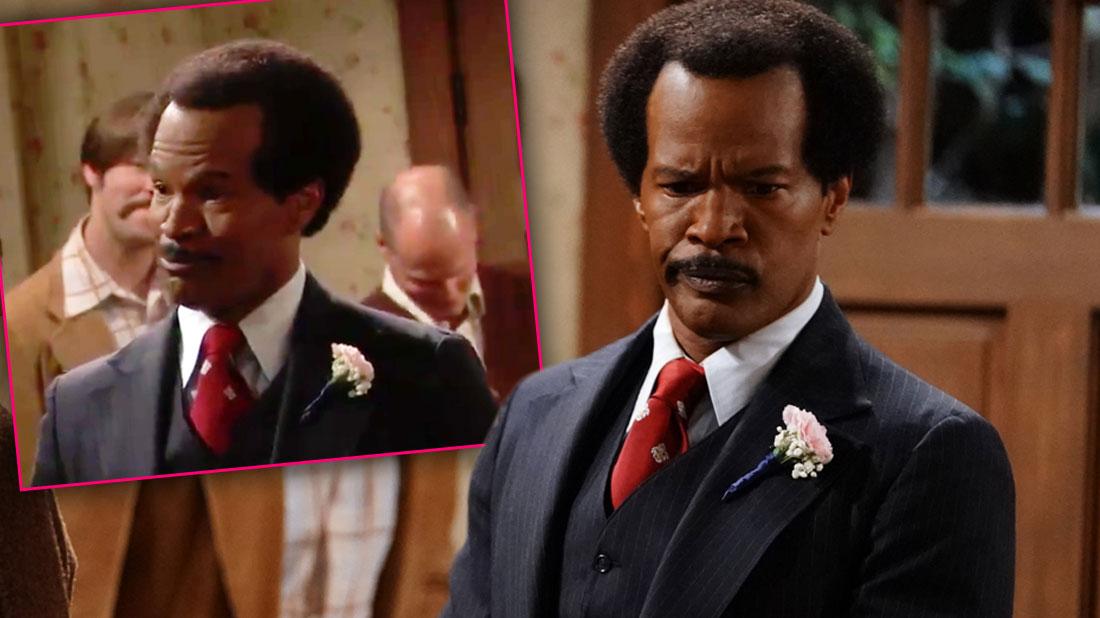 Jamie Foxx fumbled his lines while on the set of the The Jeffersons live taping, but the actor fixed it hilariously, and now the internet is going wild!
All was going well until the Oscar winner, 51, got stuck on one of his lines and instead of continuing to stutter, turned around to look at the audience and said: "It's live! Everyone sitting at home just thinking their TV just messed up."
At that point, Foxx, who was playing the part of George Jefferson, broke out of character and smirked. And soon, his costars lost their composure as well.
Article continues below advertisement
For a few moments, the entire production of ABC's The Jeffersons tribute special froze, and the audience erupted in laughter. But in the end, Foxx pulled it together and continued the scene, garnering a wave of applause from the onlookers.
"We said anything could happen! #LiveInFrontOfAStudioAudience #TheJeffersons #AllintheFamily" tweeted ABC after the funny incident.