Booze & Odd Behavior: Jamie Dornan Battled Depression After Death Of Mom & Friends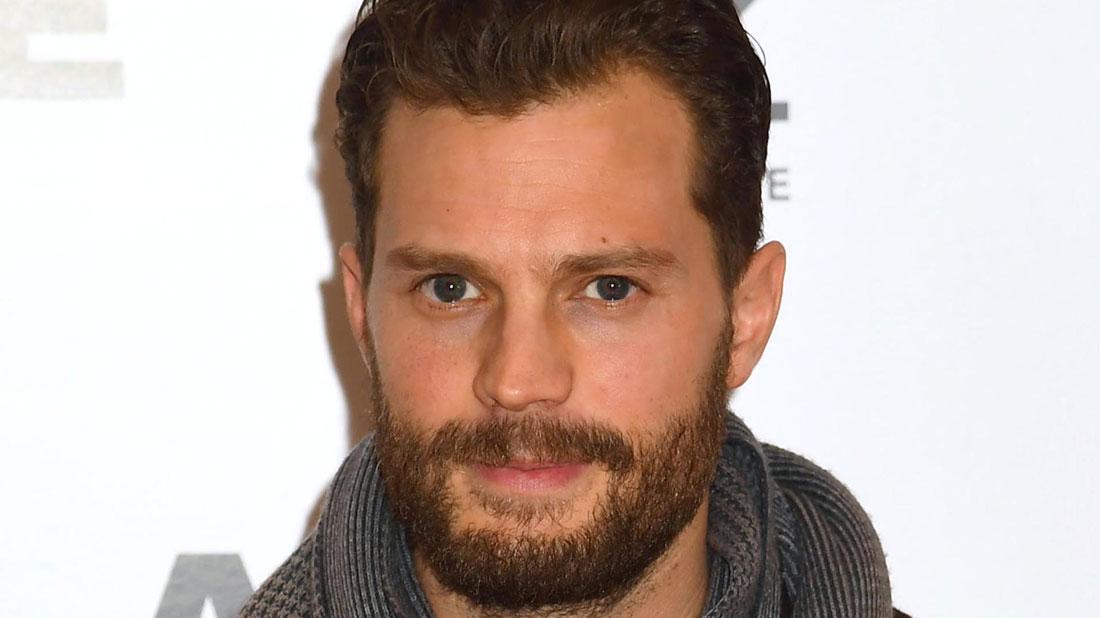 Jamie Dornan suffered depression so deep he became a shut-in, numbed himself with booze, and spent hours tearing strings off his tennis racket.
The Fifty Shades Of Grey actor said on Jay Rayner's new "Out To Lunch" podcast that he only realized how dramatic his blues were when his doctor dad "had a word" with him about his behavior. At that point, his family pushed him into showbiz to "give him something to do."
Article continues below advertisement
In his early years, Dornan suffered a string of family tragedies which led to his depression. The actor's mother, Lorna, died from pancreatic cancer when he was just a teen, leaving him to be raised by father Jim. A year later, four of his closest friends were killed in a car crash.
"My mum died when I was 16 that was obviously a life-altering, insane, horrendous thing to happen. Then four of my mates killed themselves in a car crash when I was 17," Dornan said. "I had a very rough couple of years that I guess I'm still dealing with both of those things today, every day."
Mourning the deaths of his loved ones, Dornan turned to alcohol.
"I guess they were very acute still then, and I drank a lot of everything but I had this summer where I'd go out a lot, drink, not really achieve anything," he said. "I had a summer, I dropped out of university and I was doing a marketing degree and had no interest in any aspect of marketing, and I thought, 'Well f**k this, I'm going to leave.'"
Article continues below advertisement
At that moment, he realized he "wasn't on the right path," and needed to change.
"I got into an interview once and I was explaining what I got up to that summer, and the interviewer goes, 'So you're depressed?' and I was like 'Oh, s**t, yeah.' I'd never seen it that way but I must have been depressed," he said.
Dornan then recalled a specific incident which left his father speechless.
"I spent an entire day once de-stringing a tennis racket," he said on the podcast. "My dad came home and asked me what I had done all day, and I was quite proud, and I said, 'I've de-stringed this tennis racket.' He took me into a room and asked me what I was doing and what I wanted to do."
Then, his family got involved. A turning point for the actor came in 2001, when one of his sisters encouraged him to apply for Channel 4's Model Behaviour, which led to a career change and an eventual move into acting.
But Dornan nearly missed the audition for the show when the friend he wanted to keep him company didn't want to tag along.
"My sister had seen this ad for Model Behaviour and it was just something to do, it got me out of the house," he said. "I convinced one of my mates to come with me, he tried to call it off on the morning, he said, 'I'm not going.' I said, 'I'm 10 minutes away, you're coming with me!'"
Dornan — who's now worth $12million and has three daughters with actress Amelia Warner, 36 — said he still keeps in touch with his pal, and thanks him for helping change his life to this day.
"That morning changed my life," he said. "If I hadn't have been able to convince him to go, I wouldn't have gone."