R.I.P. Grumpy Cat: The Internet's Favorite Fluffy Pet Has Died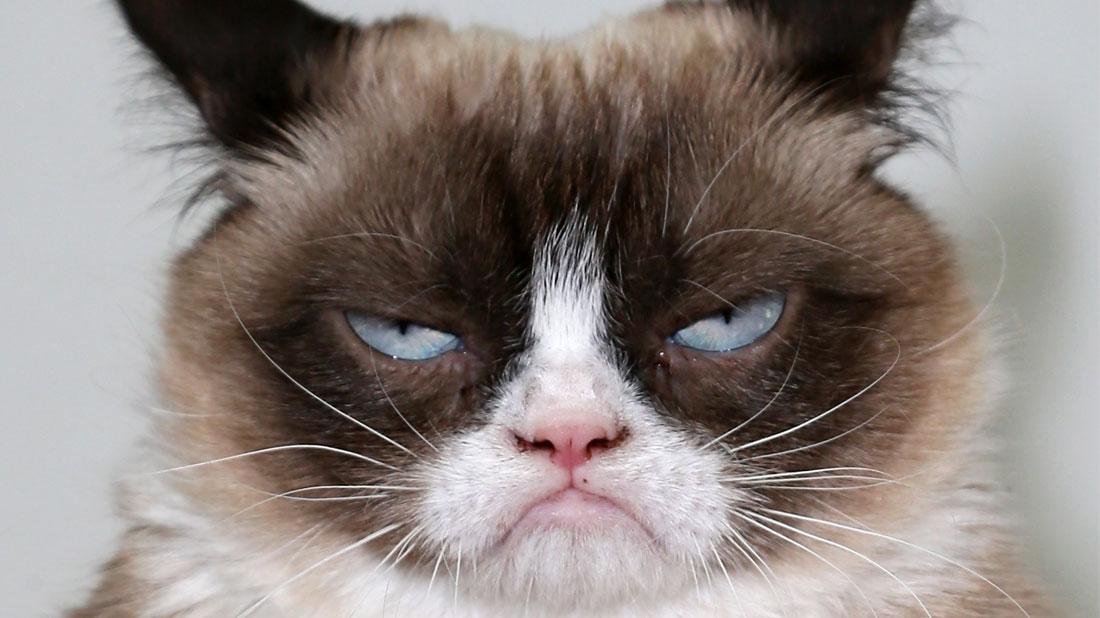 "Some days are grumpier than others." That's what Tabatha Bundesen, Grumpy Cat's owner has to say now that her fluffy pet has died.
The internet's favorite kitty died this week at age 7.
"We are unimaginably heartbroken to announce the loss of our beloved Grumpy Cat," Bundesen, wrote in a statement.
She added that the cat — who became the face of countless sarcastic Twitter and Instagram memes due to her resting look of contempt and upside-down smile — suffered from a health crisis which ultimately took her life.
Article continues below advertisement
"Despite care from top professionals, as well as from her very loving family, Grumpy encountered complications from a recent urinary tract infection that unfortunately became too tough for her to overcome," wrote Bundesen. "She passed away peacefully on the morning of Tuesday, May 14, at home in the arms of her mommy, Tabatha."
On the cat's social media channels, her owner regularly shared sweet, relatable, and hilarious photos of the grumpy pet. Though it all began as a funny phenomenon, Grumpy Cat quickly grew into a brand of her own starting in 2012, when her uncle shared a photo of her on Reddit.
The house pet turned Hollywood kitty went on to appear on several TV shows, including Today and Good Morning America. Her image was featured on perfumes, Skechers shoes, comics, T-shirts, and more. She was also the "spokescat" for Friskies.
Grumpy Cat — whose real was Tardar Sauce — died with 1.5 million followers on Twitter, 2.4 million on Instagram and 8.5 million on Facebook.
"Besides being our baby and a cherished member of the family, Grumpy Cat has helped millions of people smile all around the world -- even when times were tough. Her spirit will continue to live on through her fans everywhere," Bundesen, wrote.