Arnold Schwarzenegger Gets Kicked In Violent South Africa Attack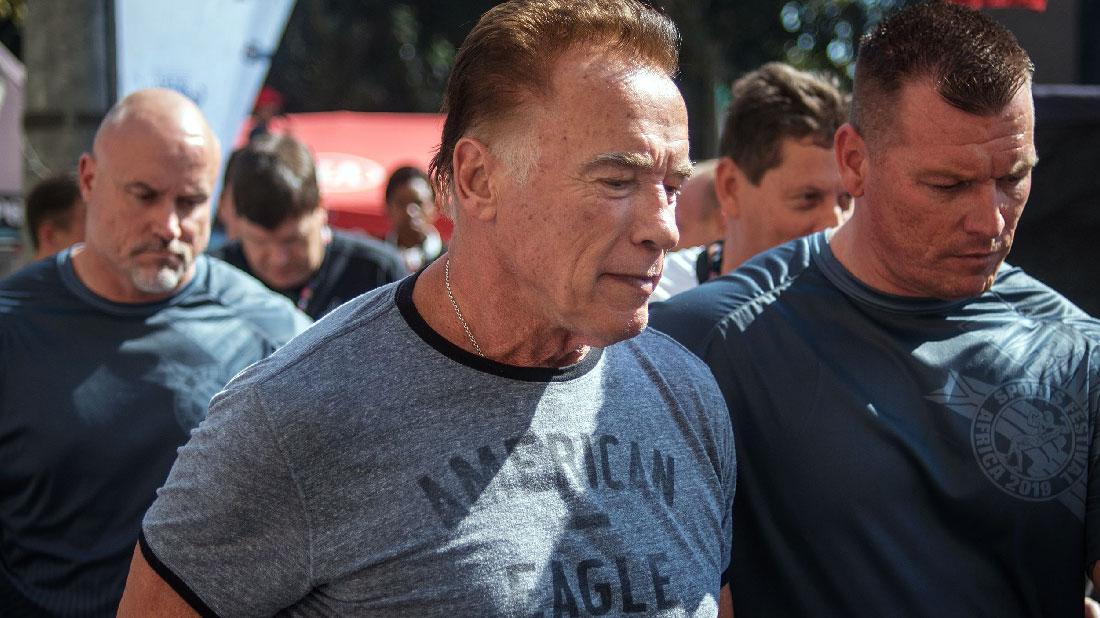 A man violently attacked Arnold Schwarzenegger by dropkicking him in the back while the movie superstar and former Governor was at an event in South Africa on Saturday, May 18.
The Terminator actor, 71, was appearing at a sporting event called "Arnold Classic Africa" at the Sandton Convention Centre in Johannesburg when the bizarre incident occurred.
An online video shows Schwarzenegger doing a Snapchat selfie video of a jump-rope competition when the unidentified man ran up behind him, jumping up and dropkicking him in the back!
Article continues below advertisement
Caught completely off guard, Schwarzenegger staggered and appeared to fall to the ground. But a later video he posted himself showed that while the movie tough guy staggered, he did not collapse and stayed on his feet!
Security guards dragged his attacker away as others yelled for help.
But Schwarzenegger seemed unharmed when he was later seen leaving the venue.
The ironman also told his many fans on Twitter, "Thanks for your concerns, but there is nothing to worry about. I thought I was just jostled by the crowd, which happens a lot. I only realized I was kicked when I saw the video like all of you. I'm just glad the idiot didn't interrupt my Snapchat."
Then the buff The Expendables star posted another video showing a different angle of the man's drop kick via Twitter writing, "And if you have to share the video (I get it), pick a blurry one without whatever he was yelling so he doesn't get the spotlight."
Good-natured Schwarzenegger, whose daughter Katherine by ex-wife Maria Shriver will be marrying Chris Pratt, humorously added, "By the way... block or charge?"