More Health Fears For Wendy Williams: Troubled Host Needed Help Walking Backstage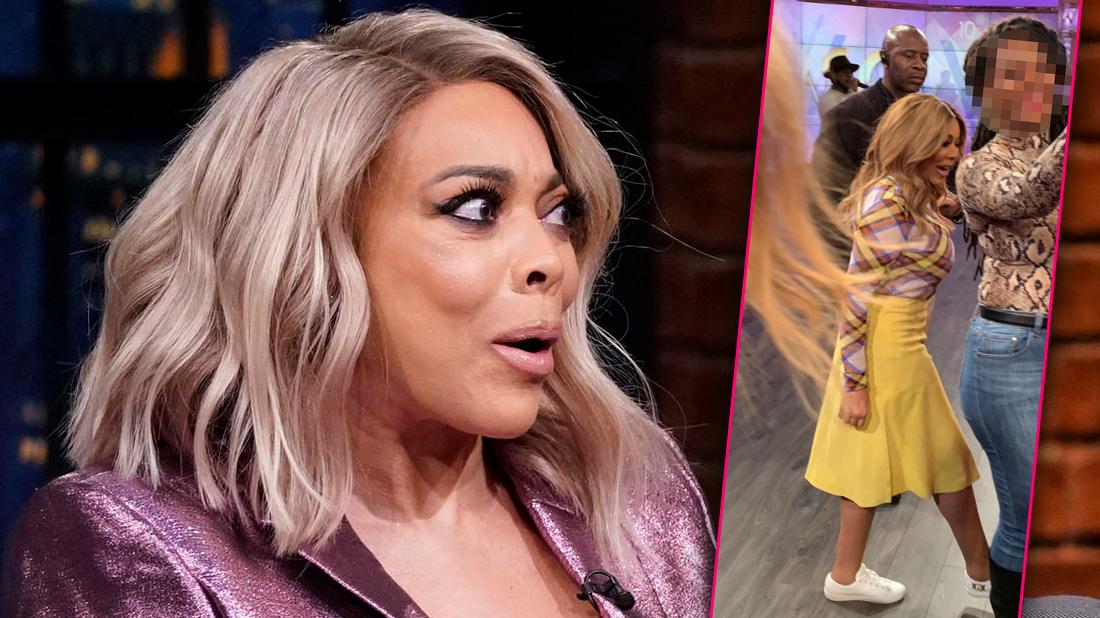 Wendy Williams seemed "unwell" during a live taping of her show on Tuesday, April 23, an insider revealed exclusively to RadarOnline.com.
"She needed an escort to help her up and down the very small steps," the insider explained.
"In between commercials, as she made her way through the audience, she was gripping on to these heat warmer things — almost using them as if they were stress balls. She did this each time we went to a commercial break."
Article continues below advertisement
Meanwhile, Williams, 54, had been seen with mysterious red stains on the side of the yellow skirt she was wearing.
"She didn't even acknowledge the stains. I wonder if she even knew those stains were there. It was very visible," the insider added.
"After the show she was walking on a flat surface to greet the audience members in the front row. And what was weird was that she was hanging on to her bodyguard the entire time — almost like she would fall if she didn't. Very strange."
Williams has been open about her health struggles in the past year.  Last fall she revealed her ongoing battle with Graves disease — an immune system disorder that effects the hormones of the thyroid.
In March, Williams admitted her continuous battle with drug addiction following a near six-month hiatus from the show after fracturing her shoulder.
"I have been living in a sober house. … You know I've had a struggle with cocaine in the past," she confirmed, through tears. "I never went to a place to get treatment … there are people in your family, it might be you."
Article continues below advertisement
Williams then filed for divorce from her longtime husband, Kevin Hunter, on April 11, 2019.
"There is no reasonable prospect of reconciliation between the parties," the divorce documents obtained by Radar revealed.
And it seems Williams may already be moving on.
In between one of the commercial breaks, Williams was caught giving a smirk to her long time disk jockey, DJ Boof, the insider added.
Williams had previously admitted on her show the day following her divorce that DJ Boof had asked her on a date.
"Who knows...definitely seems like something was going on between them," the insider explained.
Meanwhile, as Williams was spotted struggling behind the scenes, news broke that a welfare check involving the host took place in January following claims that Hunter tried to poison her.
At the time, her now-ex was so hesitant to let cops into the residence to conduct a welfare check that he initially shut the door on them!
Article continues below advertisement
"We explained that any time a call comes in, even if it's anonymous, we are required to see and speak with the individual. At that time Mr. Hunter instructed us to wait and closed the front door," the report stated.
According to the report, Hunter made the authorities wait for a minute outside before allowing them to enter the property.
Officers stated that they found Williams in bed "with the blanket covering her from neck to toe." The troubled host informed police that she was recovering from a broken shoulder.
Williams denied being poisoned by her husband, although police said she "became tearful" as she responded "no."