Tiger Woods Wins Masters As Shady Girlfriend Erica Herman Celebrates Victory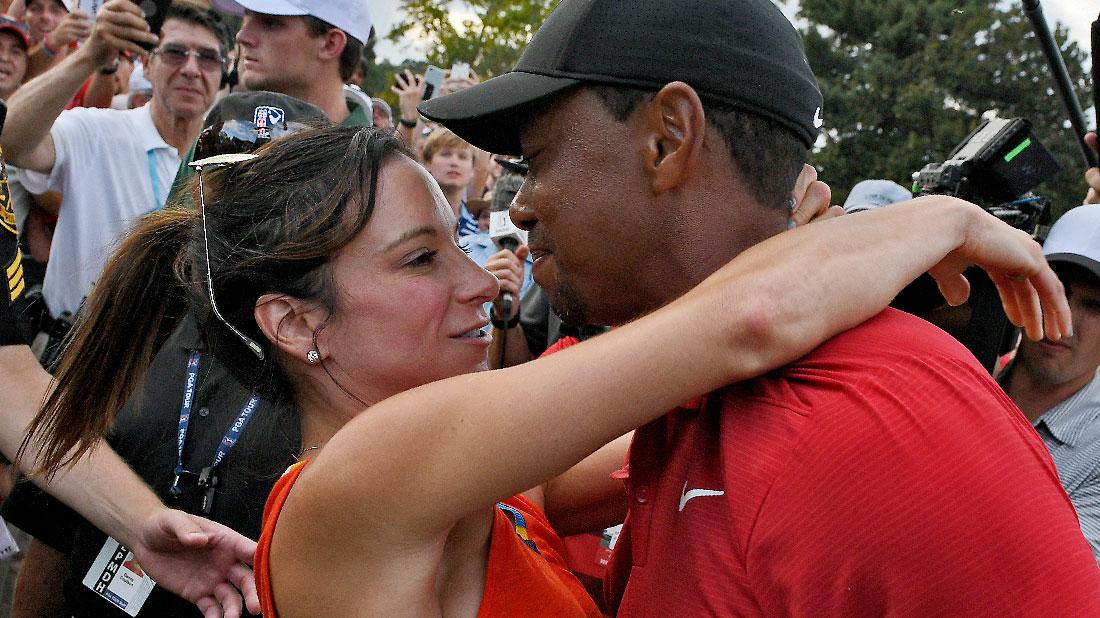 Article continues below advertisement
He hugged his son Charlie after his win before embracing his controversial girlfriend who now accompanies him at every tournament.
The Florida native hugged her man tightly as he walked off the 18th green as the crowds chanted his name.
She jumped up and down with excitement and shouted "Yay" as she kissed her hero and the crowds chanted 'Tiger!' 'Tiger!'
However, RadarOnline.com has previously reported that the
The couple met after she managed a restaurant that he owned in Jupiter, Florida.