'RHOBH' Recap: Lisa Reveals She Wants Housewives Out Of Her Life Amid Radar Feud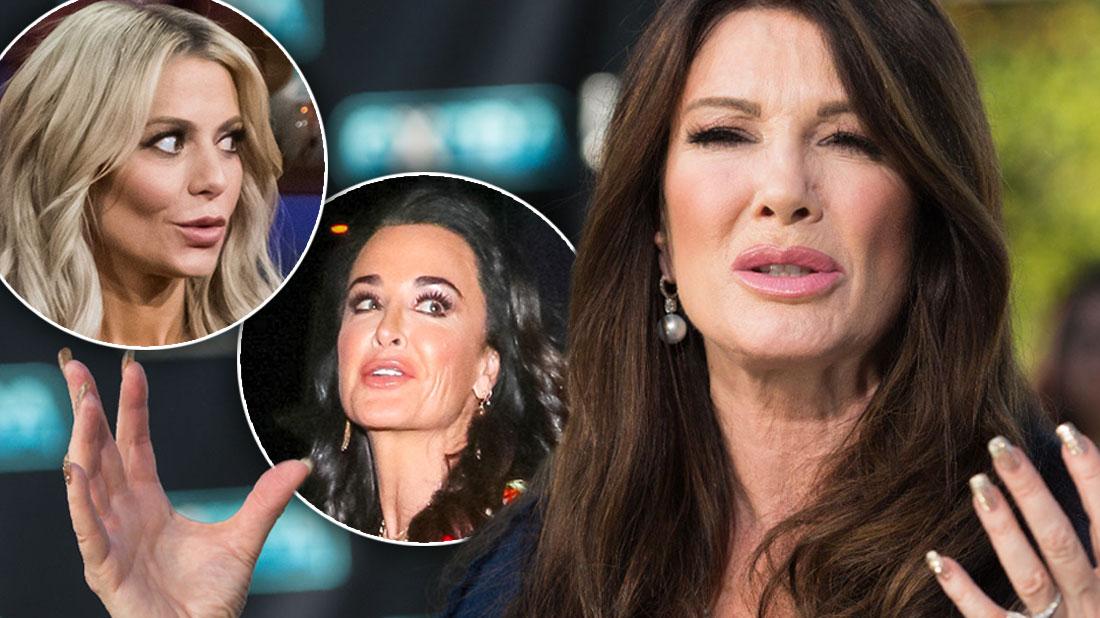 On the April 23 episode of The Real Housewives of Beverly Hills, Lisa Vanderpump revealed she no longer wants her co-stars to be a part of her life.
The Vanderpump Dogs owner claimed she has not forgiven Kyle Richards and the rest of the women for accusing her of leaking the Puppygate saga to RadarOnline.com. Kemsley even claimed she hadn't "heard from or seen" Lisa V. since RadarOnline.com reported the dog scandal. RadarOnline.com boss Dylan Howard stated in real time that Lisa V. was not the snitch.
Article continues below advertisement
"They should believe me and if they don't then I really don't want them to be a part of my life," Lisa V. confessed to Denise Richards. "It's as simple as that."
Despite the nasty feud, Denise informed Lisa V. the women "still love" her.
Meanwhile, Dorit did not invite Lisa V. to Boy George's concert at the Greek Theater in Los Angeles. But Lisa Rinna, Camille Grammer, Erika Jayne, Teddi Mellencamp and Kyle tagged along.
The ladies were having a blast at the show until Dorit's husband PK slammed Kyle for her broken friendship with Lisa V.
"You can't even get on with your best friend so you could have issues," PK said.
"I did not put us in this position so when you say that, it's an insult," Kyle fired back.
Dorit then informed her husband he should have apologized.
"You make a joke and you hurt someone's feelings then you say, 'I'm very sorry, stupid joke,'" she told her husband. "To say 'you can't even get along with your best friend' diminishes what actually happened."
Article continues below advertisement
"It's f**king disrespectful to his own wife to talk like that," Kyle admitted.
Dorit and PK claimed the joke was just "British humor." Kyle agreed to not hold a grudge. Still, she admitted she was "pissed off."
Also in the episode, Denise broke down in tears over her daughters growing up. She said she feared they endured pain because of her tumultuous split from ex Charlie Sheen.
"This makes me cry," Denise said. "I just feel like I f**ked up a lot with their dad."
She also expressed frustration with Charlie's request to lower his child support payments. Denise said it was because he "lost everything."
To keep up with more of the drama, tune into The Real Housewives of Beverly Hills on Tuesdays at 9 p.m. on Bravo.