Prince William Says He Has 'No Idea' When Royal Baby Is Due Amid Feud With Harry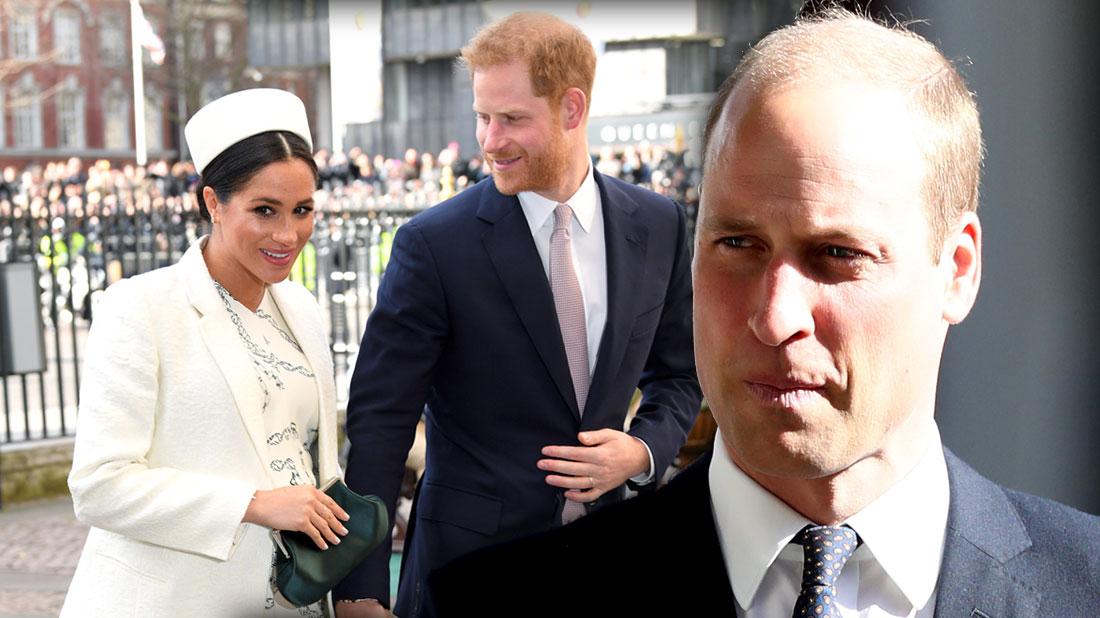 Are Prince William and Prince Harry still feuding?
This weekend, as greeted fans in New Zealand, William, 36, was asked about the birth of his younger brother's royal baby, and if there were "any signs" of him or her yet.
"I haven't got my phone on me," William said, flashing a knowing smirk.
Fans, however, continued to ask about Harry, 34, and Meghan Markle, pressuring Wills to reveal if they'd already welcomed their first child.
Article continues below advertisement
"I have no idea!" he said with a laugh. "You guys will find out before I do at this rate!"
While William likely meant his remark as a joke, RadarOnline.com readers know he and Harry have been at odds for some time, allegedly due to the fact that William and Kate Middleton do not get along with Meghan, 37.
Their feud began in late 2018, after Harry and Meghan's lavish royal wedding. A source told The Sun at the time that William and Kate, 37, had decided to skip an outing with the newlyweds because they were turned off by Meghan's diva ways.
Harry even accused William of trying to "wreck his relationship with Meghan" after he "voiced concerns" about the former Suits star when they began dating.
Though the conversation took place before Harry proposed to Meghan, he went "mental" about what William had to say, and their relationship never truly recovered.
In December 2018, it was rumored Harry would be ditching his family's annual pheasant shoot because his wife felt uncomfortable with the tradition. Learning this, William was not amused.
Article continues below advertisement
"In his mind, William sees this as another concerning example of his younger brother being pulled away from his family by his new wife," a source exclusively told Radar at the time. "Harry's always loved hunting and it has provided them with a great chance to bond as brothers.
The incident did not help their feud, as this January Harry and Meghan failed to show up to Kate's birthday bash. And weeks later, it was announced the two couples would be splitting staff and breaking court.
In the weeks following, Meghan and Harry moved out of the palace and into their new home at Frogmore Cottage. They created their own royal initiatives and even opened their own Instagram account separate from Wills and Kate's! Will their feud ever end?