Lori Loughlin & Felicity Huffman Face 20 Years In Prison, Judge Warns In Court Hearing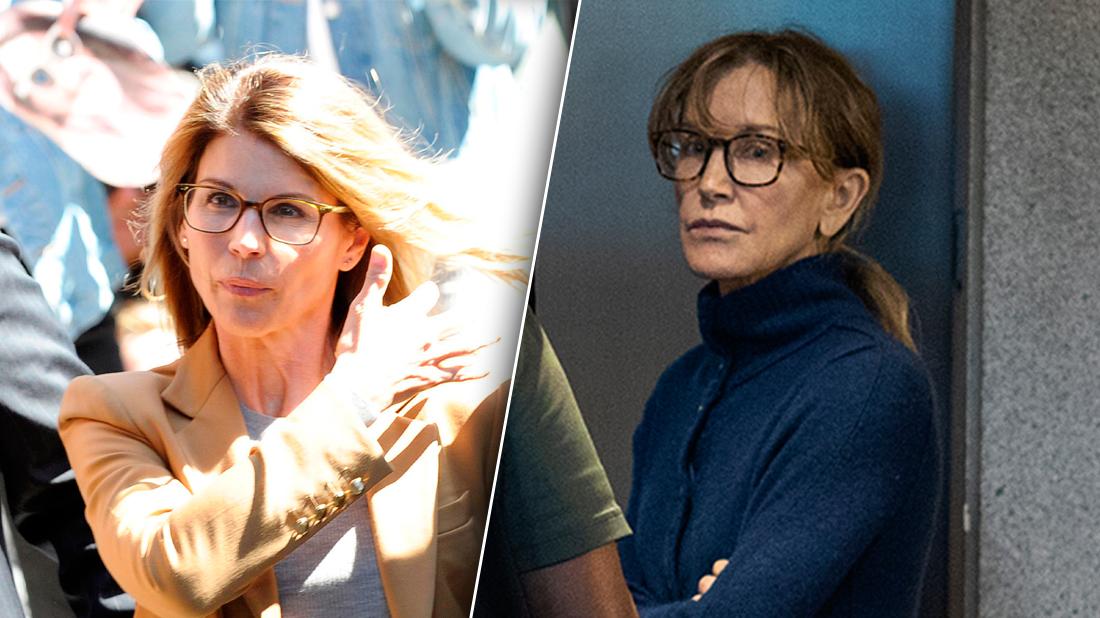 Felicity Huffman, Lori Loughlin and her husband Mossimo Giannulli face 20 years in prison if convicted of the charges they scammed the system in order to get their daughters into college.
The three appeared in a Boston court on April 3, 2019 and are charged with conspiracy to commit mail fraud and honest services fraud.
Judge M. Page Kelley said the maximum sentence will be 20 years in federal prison, 3 years probation and a $250,000 fine.
Article continues below advertisement
Felicity and Lori waived their rights before the judge who informed them if they signed the waiver forms today, their bond will stay the same and will be transferred to Boston.
Both responded, "Yes, your honor," when asked if they sign the waiver voluntarily.
The judge said individual defendants can file a motion asking for business travel but she cautioned them: "I really expect business travel should be for a specific purpose. Be choosy about the business travel you are requesting."
Both parties also cannot have fire arms in their homes, cannot violate state and local laws and are not to allowed to possess drugs unless prescribed by a doctor.
Judge Kelley also told them they can't talk about the case to other witnesses and anyone involved in the case, except for their children. "I just don't think it's realistic I don't think its good for the kids... for parents not to talk to their children."
Article continues below advertisement
Readers know, the Fuller House star and Desperate Housewives actress were the most famous names in the landmark college admissions scandal case that led to 50 people being charged in the criminal investigation involving wealthy parents, coaches and college prep executives who have been accused of carrying out a nationwide fraud to get students into prestigious universities, according to a federal indictment.
Loughlin, 54, and her husband, designer Mossimo Giannulli, were charged after allegedly agreeing to pay $500,000 in bribes to have their two daughters accepted to the University of Southern California as a recruited crew athletes, even though they didn't row competitively.
She was arrested and released from jail on $1 million bond.
Meanwhile, Huffman, 56, who's an Academy Award nominee, has been charged with felony conspiracy to commit mail fraud and honest services mail fraud, according to court paperwork filed Monday, March 11 in federal court in Massachusetts. The star allegedly paid a proctor $15,000 to take the SAT for her older daughter.