Back On! Kailyn Lowry Kisses Baby Daddy Chris Lopez: 'You Can Stay In My Hotel Room'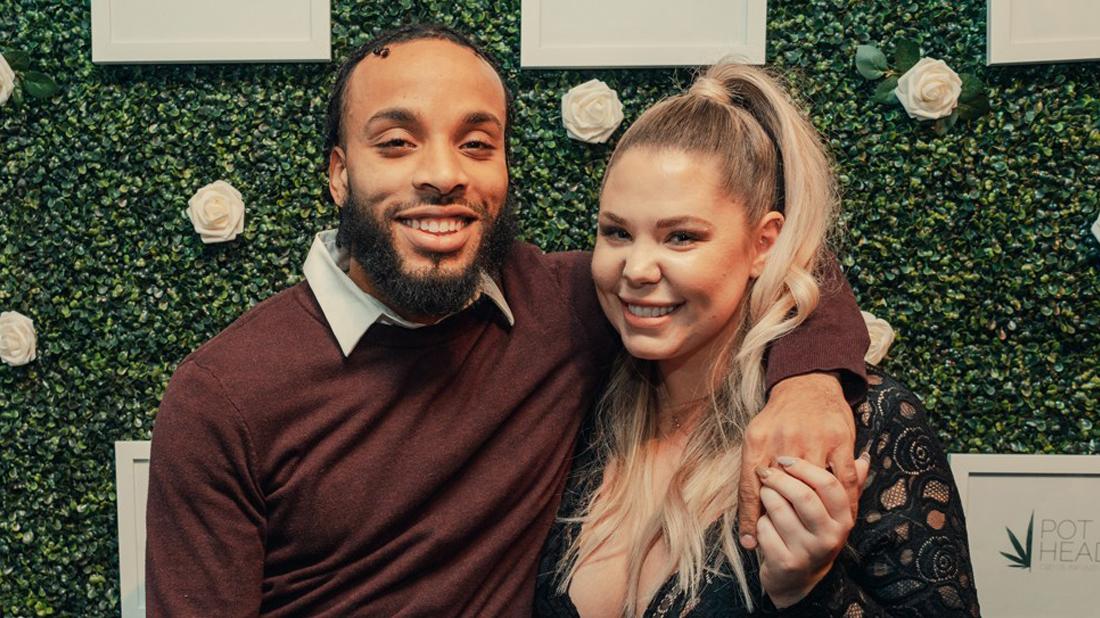 Kailyn Lowry expressed her love for baby daddy Chris Lopez throughout the season. On this week's episode, the Teen Mom 2 star couldn't keep her lips off him when he showed up to the launch party for her Pothead haircare line.
"I invited Chris, but I don't know if he'll actually come," Kail said, as she added later on, "He doesn't like the cameras. Love makes you do weird things and tolerate weird things and accept weird things."
Article continues below advertisement
But Chris did show up, as Kailyn welcomed him with a kiss!
"You came," she said, as he responded, "You look good. I'm proud of you."
She then said, "You can stay in my hotel room."
The morning after, she told her sister that although it "meant a lot" that Lux's father came, she "doesn't know where the relationship stands."
"I always hate him, but then he shows up and I forget," she said. "What does that mean for me and Chris? Who the f**k knows."
Also on the episode, Briana DeJesus' second baby daddy, Luis Hernandez, moved back to Florida. Although she hopes he will step up as a father, he already disappointed her by canceling their lunch.
"He said he's busy," Briana told her sister, who responded, "He's a b***h!"
"This is how it all starts… Excuses," Briana said. "With Luis it's always a waiting game. We'll see tomorrow if he shows up or not."
Article continues below advertisement
When the two met the next day, their Stella cried and reached for Briana when he tried to hold her.
"Right now financially I haven't been able to help," he said. "But now I can be around more. I can take care of you. I'll be visiting on the regular."
Briana responded, "She has to gain that relationship with you. She has to know who you are and learn about you. You have to get to know her and learn about her. I just want you to be active with her. You've been gone. You missed out on all her major firsts. I don' t want you to miss anymore. I want that relationship with you guys to grow stronger."
Chelsea Houska dealt with the struggles of motherhood on this week's episode, as she was forced to breastfeed her daughter Layne twice while in the car!
"This is the life we live," older daughter Aubree joked.
And finally, Leah Messer and Corey Simms celebrate their twin daughters' 9th birthday. Although they have separate birthdays for the twins, Leah's boyfriend Jason Jordan helped her with the celebration.
Teen Mom 2 airs Mondays at 9/8c on MTV.