April Fools? Justin Bieber Declares Hailey Baldwin's Pregnant — See Her Baby Bump & Sonogram!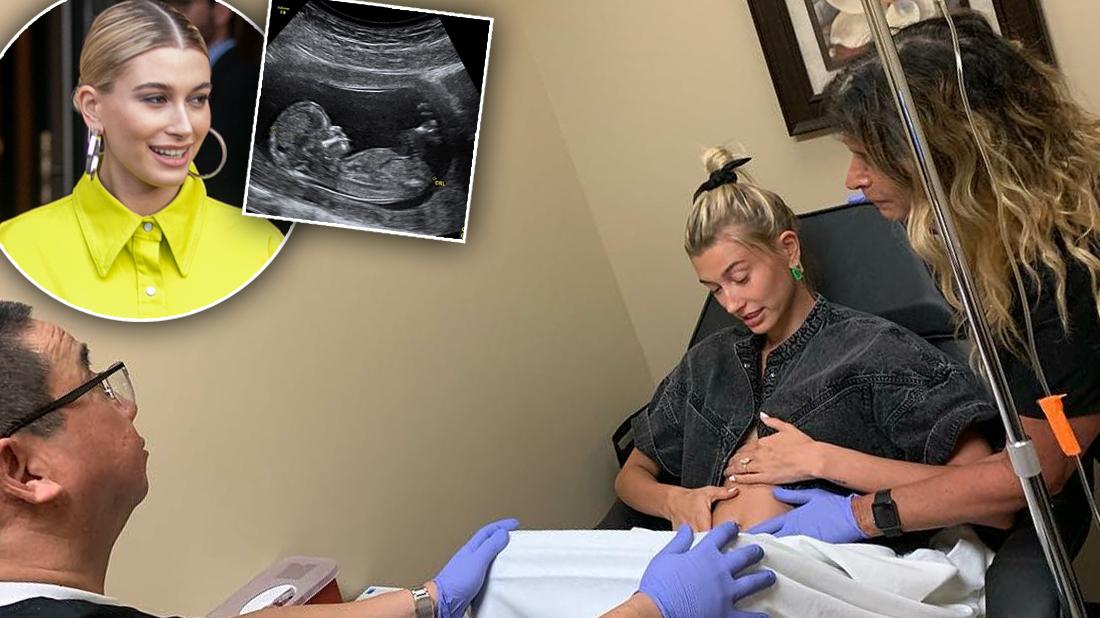 UPDATE: Justin Bieber just took to Instagram to confirm the pregnancy news is just an April Fools joke.
Congratulations are in order? Justin Bieber just posted an image on Instagram debuting what appears to be Hailey Baldwin's baby bump as well as a sonogram.
"If U thought it was April fools," the "Baby" hitmaker posted as a caption alongside a photo featuring Baldwin, 22, surrounded by doctors and holding her alleged baby bump.
Article continues below advertisement
The singer's cryptic caption have some fans wondering if the stunt is just a prank in light of April Fools day.
In even more of a twist, the sonogram is actually a photograph taken from Google images posted in 2015.
The news comes off the reals of Bieber, 25, revealing he's been "struggling a lot" during his recent battle with depression.
A source exclusively told Radar, "Justin is dealing with mental health issues that have come at him like a tornado."
Weeks ago, it was reported that the pop star was seeking treatment for depression.
And in an emotional post via Instagram on March 10, 2019, Bieber wrote, with a photo of himself with Kanye West and manager Scooter Braun, "Just wanted to keep you guys updated a little bit hopefully what I'm going through will resonate with you guys."
Justin concluded his message by writing, "God is faithful and ur prayers really work thanks .. the most human season I've ever been in facing my stuff head on."
Article continues below advertisement
The couple admitted they've already attended couple's therapy.
Bieber told the magazine that he had spent years being a womanizer, using hard drugs and partying until he could no longer keep himself up. It all led to severe depression.
Eventually, Bieber moved back home to New Jersey to undergo an unofficial detox. Though he was only there for a few weeks and still drinks alcohol socially, he's said he hasn't touched a drug since.
"I'm really proud of him. To do it without a program, and to stick with it without a sober coach or AA or classes — I think it's extraordinary. He is, in ways, a walking miracle," his wife Baldwin gushed.
The singer, who wed Baldwin after a quickie romance, "got away from his music and went right into the marriage. He thought that God and the church would cure him and it didn't. He thought Hailey would fix him and she can't. He is under the care of a team of medical professionals," the source said.