Julie Chen Desperate To Return To 'The Talk' After Sara Gilbert Quits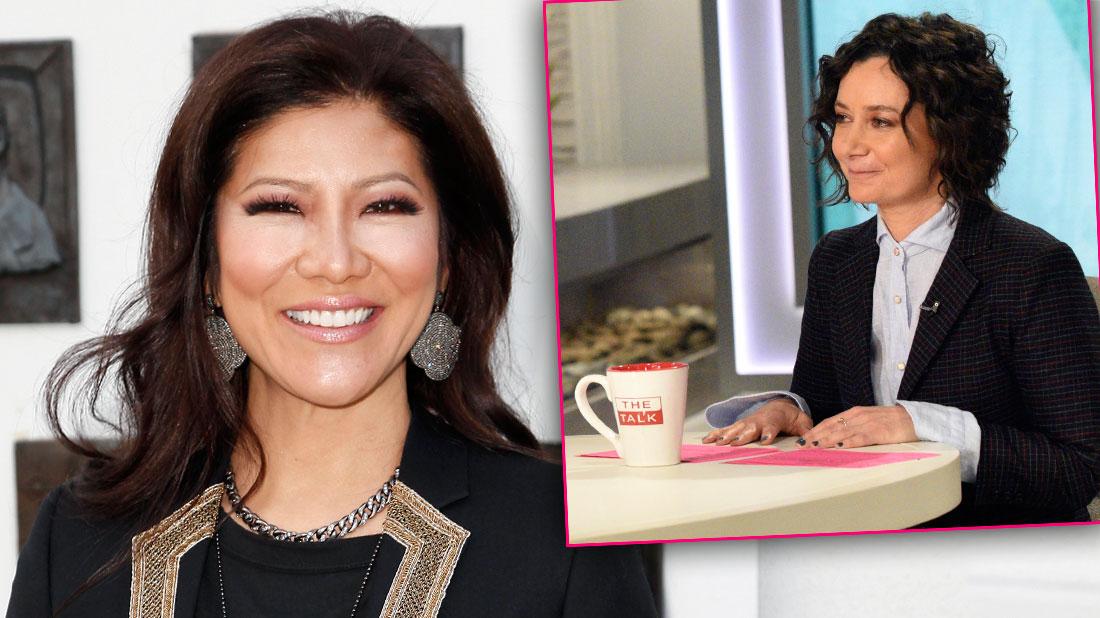 Julie Chen may be retuning to The Talk, just days after Sara Gilbert decided to step down from her role as host on the gabfest.
With host and executive producer, Gilbert, 44, announcing she's quitting, the search has begun to find a replacement – and not just a new face!
"Julie Chen see's Sara Gilbert's departure as an opportunity for her to return to the talk show," sources told Rob Shuter of STRAIGHT SHUTER. "Julie was one of the original cast members and hated leaving the show after her husband's sexual scandal."
Article continues below advertisement
Chen saw Gilbert's departure as an open door. "She thinks this is the moment that she could return. She paid the price for her husband's crime and is now ready to take her place again at the table she helped create."
But the snitch told Shuter any such return would need Gilbert's blessing, of course! "Although Sara is leaving the show as a host, she will still be an executive producer and still very much the boss!"
As RadarOnline.com previously reported exclusively, Gilbert shocked fans by announcing that she was quitting the CBS gig after nine years, and a source revealed the host and longtime wife of Linda Perry was left with no other choice — she either had to walk away from the show, or walk away from her family!
"Sara's marriage was strained because of the nonstop fights with her wife," a source close to Gilbert said. "Linda told Sara that she didn't have enough time for her family, and she was right!"
Article continues below advertisement
Fans know, aside from her duties on The Talk, Gilbert is also co-creator and star of Roseanne spin-off, The Conners, which was recently picked up for a second season. In addition, Gilbert also has a recurring role on CBS's The Big Bang Theory.
"Sara really wants to devote as much time as she can to The Conners, and there is so much drama that comes along with The Talk, she needed to reevaluate her life," the source told RadarOnline.com exclusively.
As RadarOnline.com first reported, Chen, 48, was planning to walk away from her daytime gig in September 2019 after her head of CBS husband Les Moonves' sex scandal.
In an emotional farewell on The Talk at the time, Chen addressed her co-hosts and viewers while fighting back tears: "I have been at The Talk since the day it began. Right now, I need to spend more time at home with my husband and young son. So I have decided to leave The Talk."
"I want to thank everyone at the show for the wonderful years together. I will always, always cherish the memories we shared," she continued.
"Most important, I want thank you, the viewers, for allowing me into your home every day," she said. "It was a privilege that I will forever be grateful for. To everyone behind the scenes I send you my love. I will miss you all very, very much."