Darcy Denied! Jean Claude van Damme's Ex-Wife LaPier Slammed By Bankruptcy Trustee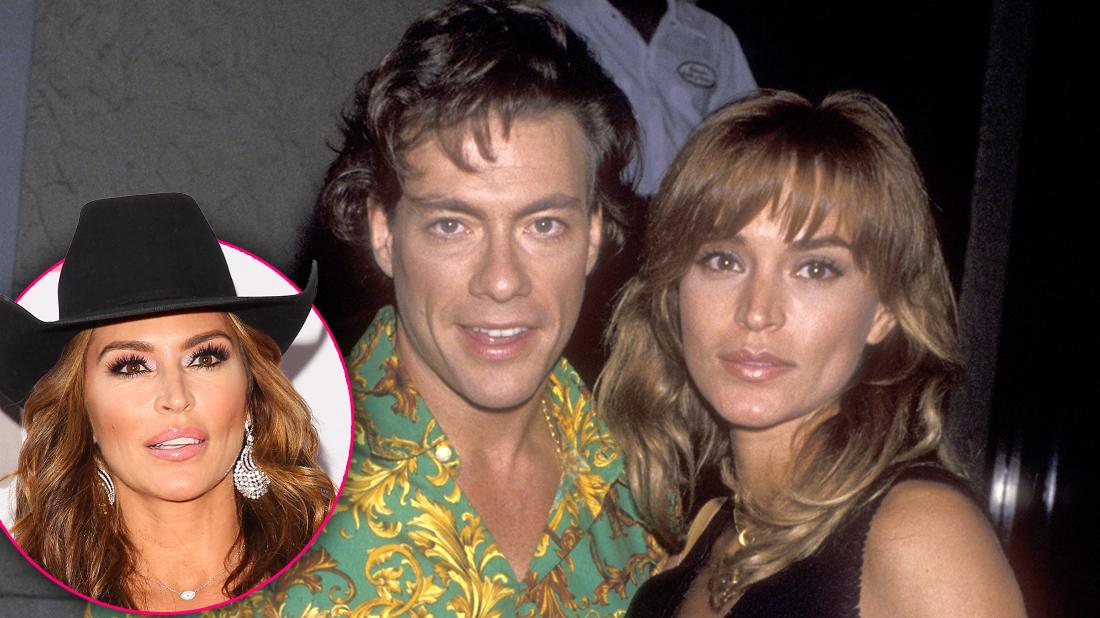 Jean Claude van Damme's ex-wife has gotten a major smackdown, as she tries to file for Chapter 7 bankruptcy protection, according to documents exclusively obtained by RadarOnline.com.
Darcy LaPier claims she is destitute and cannot pay her creditors, but in a brutal rebuttal, Chapter 7 Trustee Marie E. Henkel slammed LaPier's claims, calling them a "dishonest" attempt to "hinder, delay, and defraud her creditors."
Article continues below advertisement
SEE THE SHOCKING COURT DOCUMENTS
"The Debtor invites this Court to step into a land where fiction rules over fact,
feigned or intentional ignorance of financial affairs is rewarded, and a deliberate failure to retain documentation of financial transactions is not cause for concern," Henkel wrote in her rebuttal.
Lapier has been accused of fraudulently concealing assets by the trustee after failing to disclose almost $500,000 in cash transfers from her ex-husband Ron Rice. Meanwhile, she flaunted a lavish lifestyle on reality show Rodeo Girls.
According to the complaint: "The Debtor would have this Court believe, among other things":
-"That multiple millions of dollars of assets simply vanished.
-That expensive goods were received as gifts from friends whose names have been forgotten.
-That the transfer of the Debtors' home and purportedly all of the assets within it to an insider at a time she was clearly insolvent was not fraudulent.
-That she is unable to obtain bank statements for certain bank accounts even though she produced bank statements for other accounts at the same bank
Article continues below advertisement
-That monthly deposits in amounts ranging from $20,000 to $50,000 (or more) from her ex-husband Ronald J. Rice made for her benefit, are neither income nor deposits in which she has an interest."
While being unable to account for her spending, LaPier has, according to the complaint, continued to spend untold amounts of money.
"In a further affront to her creditors, over the last ten years, the Debtor… has spent millions of dollars on travel expenses and purchasing, maintaining, and training horses so that she can compete in rodeos throughout the country from which she has earned only a few thousand dollars."
The complaint argues that LaPier chose to spend her money frivolously on an expensive hobby, even while owing tens of millions of dollars to her creditors.
According to the response, LaPier has been able to defraud her creditors and conceal her assets for over a decade.
"Her actions since 2008 have been calculated to deceive," the papers state. "The Debtor is not an 'honest but unfortunate debtor,' (rather) she is a person who is focused on continuing her decadent lifestyle at the expense of her creditors and without regard for the integrity of this Court.
The Debtor does not deserve a discharge."