Easter Bomb Blasts Hit Sri Lanka Churches & Hotels, Killing Americans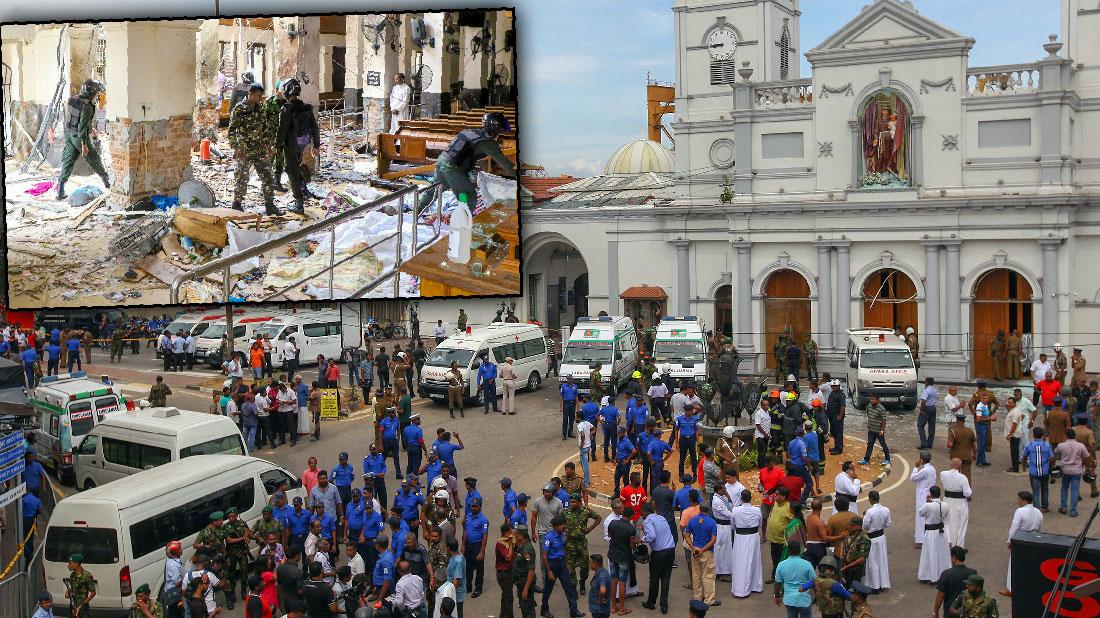 Hundreds were killed and injured in sudden bombing attacks across churches in Sri Lanka on Easter Sunday. Americans are among the dead in what's been been described as a "river of blood."
At 8:45 am, while churchgoers at Roman Catholic churches celebrated the Resurrection of Jesus Christ, eight blasts hit at least three churches and five-star hotels frequently known to house tourists.
As of now, according to police spokesperson Ruwan Gunasekera, 207 people have been reported dead, 27 of whom were foreigners. 450 others were wounded. Two Americans were reportedly killed.
Article continues below advertisement
Popular Sri Lankan TV chef Shantha Mayadunne and her daughter died in one of the attacks.
The churches targeted were St. Anthony's Shrine in Colombo, St. Sebastian's Church in Negombo, and Zion Church, officials said. The bombings also struck hotels in Colombo, the capital, including the Shangri-La, the Cinnamon Grand and the Kingsbury.
Seven people have been detained in connection to the attacks, defense minister Ruwan Wijewardene said.
Mangala Samaraweera, the Sri Lankan finance minister, called the explosions "a well-coordinated attempt to create murder, mayhem and anarchy."
While it is suspected that the attacks were planned and executed by suicide bombers, it is not yet clear what group is behind the bombings. Wijewardene has instructed that names of the suspected attackers to avoid making anyone "martyrs."
The president's secretary, Udaya Seneviratne, has informed the press that during the ongoing investigation into the case, Sri Lanka has blocked social media and messaging services to prevent the spread of any falsified reports.